New Jersey's Only Radio Station
WPRB is a community-supported, freeform radio station. Our FM signal (103.3) serves central New Jersey, Philadelphia, eastern PA, and the northern tip of Delaware. We reach a global audience at wprb.com.
Mar 1, 2023 8:00 PM – 11:00 PM
Music
With Mike Lupica
Freeform radio for creative weirdos and deskbound dreamers. A sonic one-stop for Acid Dub, Beardo Bhangra, Micro-Folk Turntablism, Krautdrone, Cambodian Synthwave, Glam Pop, Art-Damaged Metal, Electro-Stoner Jazz, Proto Soul-Punk, DIY Hip-Hop, Psychedelic EDM, Minimalist Power Violence, Pre-Hipster NYC Weirdcore, and Afro-Hillbilly Futurism. Up and down this goddam dial since 1992.


A Spit in the Hand is Worth Two in the Loading Dock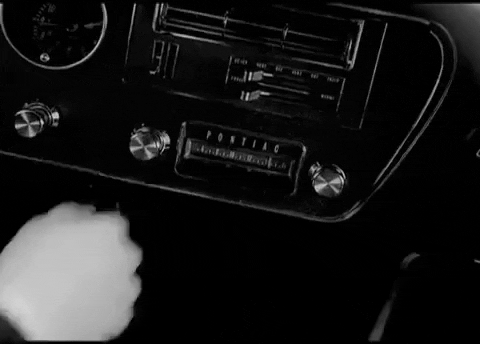 Good evening, friends. Thanks for swinging through the doors of the Starlite Lounge.

You know the drill. Three hours of freeform radio. You, the night, and the music.

Refresh this page to see the most recently played songs.

Say hello in the chat.

We're here until 11 PM.

8:01 PM

Kids Indestructible

Trans-Pennine Express

Trans-Pennine Express EP

Gooom

2003

8:10 PM

Thr!!!er

Warp Records

2012

8:14 PM

Modern Delusion

Hell Vice i Vicious Records

2023

8:17 PM

Homeboy Sandman

Fresh Air Fund

N

Still Champion

Mello Music Group

2022

8:20 PM

Mickey Jupp

You'll Never Get Me On One of Those

8:23 PM

Sublimation

Saddle Creek

2022

8:27 PM

Derya Yıldırım & Grup Şimşek

Darildum Darıldım

N

8:30 PM

Richard Hell & The Voidoids

Down At the Rock and Roll Club

Blank Generation

Sire

1977

Ivan Julian of Richard Hell and the Voidoids interviewed on Esoterica's show NEXT week (not tomorrow). Woof, woof!

8:33 PM

Set Break:

----------------------------------------------------

8:39 PM

Nick Lowe

Heart of the City

Hits Greatest Stiffs

Stiff

1977

8:41 PM

The Drin

Mozart on the Wing

N

Today My Friend You Drunk the Venom

Feel It Records

2023

8:47 PM

My Bloody Valentine

No Place to Go

8:50 PM

Special Interest

LA Blues

N

8:58 PM

Depeche Mode

Never Let Me Down Again

Music for the Masses

Mute

1987

9:02 PM

Baba Commandant and the Mandingo Band

Semayala

N

Sonbonbela

Sublime Frequencies

2022

9:07 PM

Bill Fox

Let's Be Buried Together

Shelter from the Smoke

Scat

2009

9:10 PM

9:13 PM

Roger McGuinn

Lost My Drivin' Wheel

Roger McGuinn

Columbia

1973

9:17 PM

Set Break:

----------------------------------------------------

9:26 PM

9:31 PM

Langendorf United

Vieux

N

Yeahno Yowouw Land

Sing a Song Fighter

2023

9:38 PM

[Possibly the greatest Queen cover ever recorded. Random 2000s MP3 blog detritus. And for our purposes here tonight, "drunkenly executed karaoke" qualifies as a "cover".]

9:44 PM

King Tuff

Smalltown Stardust

N

Smalltown Stardust

Sub Pop Records

2023

9:47 PM

Johnny Mathis

Chances Are

9:50 PM

The Winston Brothers

Drift

N

Drift

Colemine Records

2022

9:53 PM

A Portion of Genuine HP Sauce

Spaice

1989

9:57 PM

Bhajan Bhoy

Raga Shanti

N

To Love is to Love (Vol. 1)

Feeding Tube

2023

10:03 PM

Richard Dawson

Thicker Than Water

N

The Ruby Cord

Weird World

2022

10:09 PM

Warrior on the Edge of Time

Atco

1975

10:12 PM

Set Break:

----------------------------------------------------

10:22 PM

Marlena Shaw

Last Tango in Paris

10:25 PM

John Morrison

SWP Hellfire

Swp: Southwest Psychedelphia

Deadverse Recordings

2016

10:30 PM

Roland P. Young

Generative

N

Spontaneous Bounce

EM Records

2022

10:37 PM

Make More Noise! Women In Independent Music UK 1977-1987

V/A

Cherry Red Records

2020

Orig. 1983

10:40 PM

Jerry Orbach

Try to Remember

10:42 PM

Johnny Darrell

These Days

California Stop-Over

United Artists

1970

Nico/Jackson Browne cover.

10:45 PM

10:49 PM

Meg Baird

Star Hill Song

N

10:55 PM

BADBADNOTGOOD

Can't Leave the Night

III

Innovative Leisure

2014
-ᎷяMΔᏞᏨØИᎢΞNᎢ-💀
7:56:04 PM
hi
Mike Lupica (host)
7:57:44 PM
Not yet, but working on it.
-ᎷяMΔᏞᏨØИᎢΞNᎢ-💀
7:58:30 PM
I woke up like this
Chef Emeril Lagasse 🍳
8:03:04 PM
Thoughts on sardines?
-ᎷяMΔᏞᏨØИᎢΞNᎢ-💀
8:04:33 PM
I'M NOT SHOUTING! ALRIGHT, I AM! I'M SHOUTING, I'M SHOUTING! I'M… (thump) *candlestick falls on skull 💀
well, all that is true now that im here
Isn't this Santa Claus by The Sonics?
Mike Lupica (host)
8:06:27 PM
Into the sardines. Love the way the little tinned filets ... just melt when you cook 'em up in olive oil.
This also sounds like it could be a Spiritualized song
Mike Lupica (host)
8:08:27 PM
Agree, when they're in full-out-rock mode!
Hi DSM! That's exactly what I was thinking
Mike Lupica (host)
8:08:50 PM
This is my go-to "FISTS ALOFT" jam.
Transporting me back to ladies and gentleman we are floating in space era spiritualized
Mike Lupica (host)
8:09:11 PM
So hopefully y'all have something to aloft your fists about tonight.
Mike Lupica (host)
8:09:21 PM
YO LIZBOT
Could you just loop this until 11?
While we all jog in place.
Alofting my fists and my fishes now 🐟
Sardines flipping rhythmically in Mike's pan to this song
Mike Lupica (host)
8:11:15 PM
Jon, I'm picturing Owen Wilson in a sweatband.
Or Bill Murray at the factory in Rushmore.
Kikkoman soy sauce logoman, fists aloft, jogging alongside Owen Wilson in a sweatband, only Kikkoman sweats soy sauce
Mike Lupica (host)
8:13:12 PM
I WOULD LIKE TO BUY A COPY OF YOUR FANZINE.
Is Kikkoman's sweat collected for retail sale?
Oh! Maura was raving about this one!
Mike Lupica (host)
8:15:16 PM
[Beastie Boys Sample Voice]: YO SHUT THE FUCK UP, KIKKOMAN.
You can't afford Kikkoman-man's sweat.
DSM, yes. Yes it is. It's science.
Homeboy Sandman! We play him nonstop in this house, esp his many songs about food
I love that Catalogue song
👋 jimboo! Goes well with a bottle of Pocari Sweat
Mike Lupica (host)
8:20:53 PM
Homeboy Sandman is awesome. Totally in love with this latest one. Workin' hard to make it a "hit".
Is that an….Earles and Jensen sample?!
Hey all y'all! Good to see you up and typing, LizBot!
Mike Lupica (host)
8:21:56 PM
Ha... lifted from a Prisonshake record, Jon.
Hi Dennisons! I hope live action shorts weren't rife with child soldiers and hospital clowns
Child molestation, child brides, beating up trans people, fascist Catholics, and dead mums. The usual oscar fare.
Mike Lupica (host)
8:25:07 PM
I think context is in order here.
Dennisons, maybe you can draw moleboy or make a mole boy response video to The Boy the Mole the Fox and the Horse. Or just redux the whole thing with growls n snarls
I'm far from fashionable but I am fashionably late if that counts for much
Mike Lupica (host)
8:25:37 PM
It counts for EVERYTHING, TAndy!
Haha, sorry Mike, we're talking about the Oscar-Nominatee short films
Mike Lupica (host)
8:25:58 PM
Ahh, OK. Was gonna say, this chat got real dark, real fast.
Mike Lupica (host)
8:26:12 PM
Hey Andrew, welcome back!
Went to see the Oscar Live Short Films and it was the usual grim parade.
@Dennisons - Sounds like it some light fare! Like Mary said, wouldn't kill them to throw in a couple comedy shorts!
Mike Lupica (host)
8:27:11 PM
Word, Jimbo. Whole record seems rad.
Dennis, wouldn't be Oscar Nom live action shorts without at least two child soldiers.
Hello, Wednesday night pit crew.
Ahab calling...wants her Turk-Rock back!
Mike Lupica (host)
8:30:04 PM
She just emailed me. COSMIC, RIGHT?
Mike Lupica (host)
8:30:22 PM
Hey Marcus, welcome!
you bought that for a dollar
Oh man, I love Turkish rock but I just butcher the pronunciation so badly
mike pretty much nailed the pronunciation. but ahab sent him the cheat codes
I got a bunch of Anatolian rock records from Bob Dickie at the old 9th St Records near the Italian Market in the early 2000s and I love them but I have no more of an idea how to pronounce the song names now than I did then. I need Ahab's help!
Think there's a country-fried version of this...
Mike Lupica (host)
8:42:43 PM
Most of me wants to think you are talking about the noisy krautrock jam I just started playing, Jimbo.
Mike Lupica (host)
8:43:19 PM
And when I say krautrock, I of course mean some spooky punk band from Cincinnati.
*wonders what the percentage of punk bands from cicinnati could be called spooky. i bet it's high.
What better way to spend the Wednesday night, than in the Starlight Sparkling Rainbow Lounge?
Mike Lupica (host)
8:45:40 PM
Colin, I've only ever been to Cleveland, but all available evidence points positively at your theory.
Commie Francis ☭
8:49:09 PM
Cincy is extremely haunted
Mike Lupica (host)
8:49:28 PM
By the ghost of .... Dr. Johnny Fever?
i had a show trade situation with with bands from about 40minutes outside of Cincinnati (bonafide ohio county side). They were more spooky space punk, but def spooky
Commie Francis ☭
8:49:47 PM
Well now yeah
Mike Lupica (host)
8:50:37 PM
Commie, glad you are here. Need your take on the next band. They have a song which I think sounds RIDICULOUSLY like Crass. It's not the one I'm playing , but still...
"Cincy is extremely haunted" is totally gonna be a hardtimes headline
Mike Lupica (host)
8:50:59 PM
LOL
Commie Francis ☭
8:54:35 PM
Do you mean special interest or whatever is next?
Mike Lupica (host)
8:55:19 PM
Special Interest
Commie Francis ☭
8:55:53 PM
Hmmm trying to think of what song you mean
Mike Lupica (host)
8:56:13 PM
Concerning Peace. Gave me crazy Crass vibez.
Commie Francis ☭
8:56:18 PM
I'm familiar with them but not THAT familiar
Commie Francis ☭
8:56:34 PM
Yeah i don't think i know that one, will investigate
Mike Lupica (host)
8:56:40 PM
I feel like I'm late as hell to them, but I dig this record lots.
Vaguely tempted to go to that Depeche Mode show in the fall but it's a stadium show…eh
Commie Francis ☭
9:00:03 PM
Ok yes that is very crass-ish, it's reminding me of some other peace punk too but the vocals are very Steve ignorant
-ᎷяMΔᏞᏨØИᎢΞNᎢ-💀
9:00:15 PM
DEPECHE MODE ❤️‍🔥❤️‍🔥❤️‍🔥
Love the workin' on it AM radio gif. Dad had limited opportunities for sure.
fyi robyn hitchcock turns 70 on friday 😯
Mike Lupica (host)
9:13:16 PM
Yikes!
AM "preset" buttons in cars were fun...KA-CHUNK! Even more so when the station display secretly tilted back to accept an 8-track. I'm not old...YOU'RE old!
yikes in the fact that 70 don't seem that far off anymore🤣
You know, this song sounds a lot like a The Who's How Many Friends Have I Really Got from Who By Numbers and predates it by 2 years. At least the whole intro really reminds me of that song
Hello Pitcrew!! Late to the party, but I'll be stickin' around rest of tonite...
70 better stay the fuck back or imma gone stab it
8 tracks were the birth of bootlegs on the Jersey shore.
Lizbot! 1010100011000!!!!
this Roger McGuinn hitting right right now
this one is for the byrds
I wore my fringe like Roger McGuinn's
Not like any MBV. Best part about that album.
That said, I love MBV. Loveless is priceless.
Oh my god, my daughter dressed as JOHNNY from The Outsiders for Halloween this year because her middle school English class read it this fall!!!
I'm confused, is she Kevin Nash or Scott Hall?!
Kevin Shields has a bunch of guitars tuned to each song and switches for each song. lol
Mike, I really liked your story about your family and The Outsiders.
Mike Lupica (host)
9:32:07 PM
Marcus, I suspect it is a Tale As Old As Time Itself.
The Rev Run reality show was pretty fantastic actually
This is a great record, thank you again for introducing it to me.
@ Mike: BTW I never thought that you shout, just that you are very excitable about being a DJ at New Jersey's...no, the Universe's... ONLY radio station!
Mike Lupica (host)
9:34:09 PM
Right on, Jon. Liking it more with every listen. Some great montages of them performing live on YerTerb.
Mike Lupica (host)
9:34:21 PM
You are 100% on to something, Alan!
NJ is going to be North and South now with new legislation? Lovely
Mike Lupica (host)
9:38:01 PM
North Jersey starts on Route 1 above Edison and South Jersey starts on the turnpike just past Trenton. Fight me IRL.
An extra state?? Boy will that really mess up the flag...
richard lyons :)
9:38:51 PM
joining the party late! just finished dinner
richard lyons :)
9:38:59 PM
nice playlist
Nah, always knew it, but it does not need dopey stuff.
Mike Lupica (host)
9:39:30 PM
Richard Lyons, you are JUST IN TIME (for the best Queen cover ever recorded.)
Rob from Maryland
9:40:57 PM
Um, this is quite a cover
Mike Lupica (host)
9:40:58 PM
The part where he really lets go and goes OFF is one of the best things I've ever heard.
Mike Lupica (host)
9:41:09 PM
You'll know it when you hear it.
Mike Lupica (host)
9:41:14 PM
GET READY.
Mike Lupica (host)
9:41:47 PM
Dying here in the SL Lounge.
This is a water boarded version?
Mike Lupica (host)
9:41:58 PM
Hahahahaa
Mike Lupica (host)
9:42:05 PM
Here it comes...
Imagine tuning in to PRB for the very first time now!
LOLZ when the little harmony singers got added behind MORITZ
Mike Lupica (host)
9:42:42 PM
BOOM
Rob from Maryland
9:42:49 PM
Alan, really! :-O
Rob from Maryland
9:43:17 PM
I still like the original
Mike Lupica (host)
9:43:19 PM
Them's that do be the lucky ones.
Rob from Maryland
9:43:39 PM
But you know, nothing really matters, any one can see
Rob from Maryland
9:44:11 PM
"that was painful" -- my wife
h1ro-Protagonist
9:44:18 PM
This is the best thing I've heard all day
Rob from Maryland
9:44:20 PM
and I tend to agree with her
Fun. And I saw Queen in 1977. Thin Lizzy opened.
Mike Lupica (host)
9:44:29 PM
Clearly, German karaoke bars re way better than what we have in NYC.
Mike Lupica (host)
9:44:36 PM
*are way better
song of the night. Sorry MBV but carry oaky always wins
Rob from Maryland
9:44:45 PM
Marcus, that must have been quite a show!
reminds me of when my brohter and i discovered we could hook a toy microphone to the VCR and do this weird primitive VO stuff. the lols
OMG, that was recorded in an undisclosed cia LOCATION.
h1ro-Protagonist
9:45:49 PM
I Shazamd this and it came back with California guitar trio 🤣
Mike Lupica (host)
9:46:43 PM
Hahahaa, fantastic
h1ro-Protagonist
9:48:16 PM
Mike, please tell us all that we can find this somewhere in the intertubes. We must know the source!
this set is rather disorienting
@h1ro-Protagonist, don't wind up on a watch list for knowing.
@ Andrew: This set is designed to confuse the alien's tuning in...
Rob from Maryland
9:50:04 PM
We are glad you played that version, Mike
That haunted J Mathis 7" was rad
Mike Lupica (host)
9:51:26 PM
The Bohemian Rhapsody cover: http://blogfiles.wfmu.org/KF/singalong/27_-_Moritz_-_Bohemian_Rhapsody.mp3
Mike Lupica (host)
9:51:31 PM
You're welcome.
h1ro-Protagonist
9:52:42 PM
Thank you Mr. DJ!
Mike Lupica (host)
9:53:12 PM
I LIVE TO SERVE
richard lyons :)
9:54:23 PM
That cover was EPIC!
The FEDs are so gonna have agents in the stacks now. Was nice though. Thanks.
I'm with you on that Tandy!
Mike Lupica (host)
10:03:06 PM
Fourthed!
richard dawson can do no wrong
Mike Lupica (host)
10:07:15 PM
It took me a while to figure this record out, but this song swells in a truly godlike manner.
Math? Sixth is that next step undiminished onto stuff.
Ambrose Hughes
10:08:54 PM
Hi Mike! Made it in the nick of time, evenin' all.
the length of that first track definitely makes it a challenge
i am seeing richard perform on the day i turn 50
Mike Lupica (host)
10:09:59 PM
LET THE RECORD SHOW THAT AMBROSE WALKED IN JUST AS THE HAWKWIND RECORD STARTED PLAYING.
Mike Lupica (host)
10:10:58 PM
Andrew, wow! A fine birthday present! I didn't see any bands when I turned 50. I saw Helmet and the Jesus Lizard on my 21st birthday, but I have no real fondness for that memory. It's just kinda... there.
Feel the breaking wind of spaaaaaaaace 🪐
Mike Lupica (host)
10:12:27 PM
Jimbo, you say that like someone who once let Hawkwind sleep at his house...
Ambrose Hughes
10:15:05 PM
...and a blast jimboo!
The best part of being alive is all these things. In our faces. Some choices for sure, But we sure do chose that fork.
Lemmy did okay. Also I inherited his wart when he died.
Ambrose Hughes
10:17:28 PM
You should be known as Marcus Wart then
I must ask Marcus. Which one?
Gotta change the subject. No AI could ever replace Mike, or any PRB DJs
richard lyons :)
10:23:21 PM
I couldn't agree more, Mike
Ambrose Hughes
10:23:59 PM
@Marcus, I second that!
-ᎷяMΔᏞᏨØИᎢΞNᎢ-💀
10:25:29 PM
ZUT ALORS! 🕺💃
Thanks, Ambrose. Liked the wart joke. Sadly Marcus Watt is only my internet name
@Marcus. If this is ever AI, I am out! Period! I love the commitment of these guys and their wonderful choices they set up and research into form every week. for sure.
Relax Mike...remember Marshall McLuhan said that the New Technology always renders the former version into an "Art Form" you will only be more appreciated and revered...Slava DJ's
I thought Spotify was bad enough without making it even worse with AI...
Mike Lupica (host)
10:29:00 PM
Here's the Spotify promo: https://www.youtube.com/watch?v=ok-aNnc0Dko
Mike Lupica (host)
10:29:07 PM
It's... gross.
Obviously someone else's idea of what "Intelligence' really is..
Yikes, Mike! Can't imagine opting for that. Love your frenetic energy--no AI can replace you or other PRB DJs!
I don't even think people who would want that, want that
There will always be listeners who appreciate real people choosing music that they expect we'd like.
richard lyons :)
10:33:12 PM
John Oliver did a good story about AI recently
-ᎷяMΔᏞᏨØИᎢΞNᎢ-💀
10:33:57 PM
deadverse hellscape for us r o b o t s 😈🤖🧛🏻‍♂️🧟🦇💀
Mike Lupica (host)
10:33:58 PM
I remember when Spotify rolled out its "Tastebuds" feature, which it touted as a way to let users discover new music through their friends and I was like, wait, discovering new music through friends? What kind of fucking sorcery is that?
Might help. Most of my friends are idiots.
Just calling something "AI" doesn't mean it really is Intelligence, it's just a marketing ploy...
-ᎷяMΔᏞᏨØИᎢΞNᎢ-💀
10:38:42 PM
1️⃣9️⃣8️⃣3️⃣❗️ Totally Tubular❗️
richard lyons :)
10:40:48 PM
...."we will have salad"
-ᎷяMΔᏞᏨØИᎢΞNᎢ-💀
10:41:33 PM
JERRY ORBACH!?!
Mike Lupica (host)
10:42:02 PM
Aye. I love him.
-ᎷяMΔᏞᏨØИᎢΞNᎢ-💀
10:42:56 PM
Me too! Singer! 💔❤️♥️
I liked that line, too @richard lyons
-ᎷяMΔᏞᏨØИᎢΞNᎢ-💀
10:43:52 PM
So swell, Detective Lennie Briscoe!
-ᎷяMΔᏞᏨØИᎢΞNᎢ-💀
10:44:31 PM
'These Days'❣️
I am an idiot Marcus. I am sorta tolerated. I am so glad to be with these brilliant folks. I am honored to be here for sure.
Mike Lupica (host)
10:44:54 PM
And right about now, I'm compelled to pour some out for Richard Belzer.
-ᎷяMΔᏞᏨØИᎢΞNᎢ-💀
10:45:24 PM
For realz 🥃 🚬
richard lyons :)
10:45:48 PM
🥃
To Richard! Didn't realize that was the same Jerry Orbach
-ᎷяMΔᏞᏨØИᎢΞNᎢ-💀
10:46:41 PM
No one puts JERRY ORBACH in the corner!
I would pour beer into Belzer's coffin if I could.
Ambrose Hughes
10:47:13 PM
@Mike, Here, here!
Takin' up back a ways...nice...
-ᎷяMΔᏞᏨØИᎢΞNᎢ-💀
10:47:48 PM
What?! BOB SEGER ❤️‍🔥 this gem 💎
Mike Lupica (host)
10:47:50 PM
I read that his final words were something to the effect of "Fuck you, motherfucker".
-ᎷяMΔᏞᏨØИᎢΞNᎢ-💀
10:48:03 PM
Yes!
Mike Lupica (host)
10:48:08 PM
his = Richard Belzer
-ᎷяMΔᏞᏨØИᎢΞNᎢ-💀
10:48:16 PM
Mines too
-ᎷяMΔᏞᏨØИᎢΞNᎢ-💀
10:48:26 PM
I'm dead ☠️
-ᎷяMΔᏞᏨØИᎢΞNᎢ-💀
10:48:54 PM
What the flip of this 45 🧿⁉️
Mike Lupica (host)
10:49:12 PM
MrM, I'll tell you when I take it off
Mike Lupica (host)
10:49:43 PM
"Ship of Fools"
-ᎷяMΔᏞᏨØИᎢΞNᎢ-💀
10:49:55 PM
Oh!
-ᎷяMΔᏞᏨØИᎢΞNᎢ-💀
10:51:01 PM
Stay awesome, DJ MikeLupica!
Shit Lupica! You burned another night off. Thanks.
Mike Lupica (host)
10:51:50 PM
Good hang tonight, Pitcrew. Thanks for being here!
Mike: Time went by like a flash! Thanks for the show Especially the Bohemian..Take care..bcnu
richard lyons :)
10:53:11 PM
Dang! Teaches me to be late! R O C K O N
good night and thanks for the jams
Ambrose Hughes
10:54:13 PM
😍Meg Baird. Thanks Mike, never change, AI can take a run and jump! Good night good people🙏
As always, loved the show and your human touch ; ) Thanks DJ Mike
Mike Lupica (host)
10:54:41 PM
AI Meg Baird. You know these assholes would try it.
Mike Lupica (host)
10:55:03 PM
Thanks Li Maria!
Great show tonight, Thanks Mike!
Really, thanks man. I need smart shit and you deliver always. Appreciated.