New Jersey's Only Radio Station
WPRB is a community-supported, freeform radio station. Our FM signal (103.3) serves central New Jersey, Philadelphia, eastern PA, and the northern tip of Delaware. We reach a global audience at wprb.com.
Jun 22, 2022 12:00 PM – 3:00 PM
With deirdre dionysiac
"hot adult content." Trying my best to make 1/56th of your week a bit better.
BACK IN MY ARMS
▲ ▲ ▲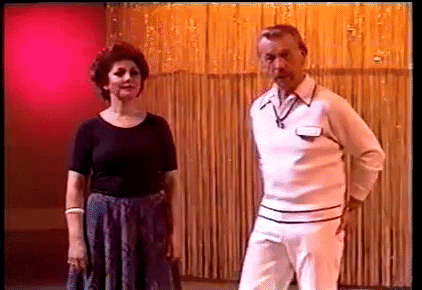 ▲ ▲ ▲
TO THE LAND
\
ANGUISH
/
ROCK'N'EM
\
SUNSPOT
/
RAGTIME
\
LOOSE YOH BODY (HOLY STONES!)
12:01 PM

Sunday Market

Portrait, Japan

1986

week 3 of Gontiti streak.

12:07 PM

HARUOMI HOSONO

空へ ~ To the Air

Mercuric Dance

Monad Records, Japan

1985

12:09 PM

CAMERON ALLAN

Women's Voices

35,000ft

Virgin, Australia

1987

12:13 PM

JOHN ELDER

Somewhere in the Far South

Antarctica

Jarra Hill Records, Australia

1987

12:20 PM

JEAN-PIERRE DECERF

Surrounding Seas

Space Oddities (1975-1979)

Born Bad Records, France

2015

12:23 PM

KAJAGOOGOO

The Garden (Instrumental)

The Lion's Mouth

EMI Electrola, UK

1984

( ( ( under mic ) ) )

12:29 PM

BERNARD C.

D'une autre planete

Lieu magique

Illusion Production, France

1985

12:30 PM

PRIMITIVE STRUCTURES

The Shadow on Your Shoulder

Your Event Is Our Rehearsal

Kashual Plastik, Berlin

2022

12:34 PM

JIMMY SMACK

Souls / Anguish

Death Is Certain

Knekelhuis, Los Angeles

2022

12:44 PM

NOSZTALGIA DIREKTIVA

Here I Am

Festival der Genialen Dissidenten

Enfant Terrible, Hungary

2008

12:47 PM

JOHN WATERMANN

Seeking Perfection in Somersaults

Warmth Is the Fifth Room

Nightshift Records, Australia

1988

12:50 PM

PLUS INSTRUMENTS

You Make Me Stomp

Trancesonics

Blowpipe, Netherlands

2013

12:54 PM

CARLOS CUTAIA

Programación

Orquesta

Raviol Records, Argentina

1985

12:58 PM

PIANO PIANO

Photos of Hands

The Vorpal Blade

Unforgettable Music, Australia

1980

1:02 PM

Barra Barra

Miasmah, Norway

2011

( ( ( under mic ) ) )

1:07 PM

Dilijans

AYZ Inc., Haiti

1984

1:15 PM

JUNIOR KIMBROUGH

Most Things Haven't Worked Out

You Better Run (The Essential Junior Kimbrough)

Fat Possum Records, Hudsonville (MS)

2002

1:21 PM

Massa

Klar! 80, Germany

1981

1:24 PM

DESMOND SIMMONS

The Gymnast

Alone on Penguin Island

Dome Records, UK

1981

1:26 PM

Raum

WRWTFWWR, Germany

2019

1:29 PM

FAMOUS EXPLORERS

Boy Detectives

Boy Detectives

Aquamarine Records, UK

1980

1:32 PM

ANATOLI KULIKOV

Путешествие В Прошлое ~ Journey Into the Past

Путешествие В Прошлое ~ Journey Into the Past

Мелодия, USSR

1991

( ( ( under mic ) ) )

1:36 PM

Arterial

Disques Dual, US

1984

1:39 PM

Landscapes

Diw Syun, Japan

1994

1:45 PM

ACRONYM & KALI MALONE

A Sunspot

The Torrid Eye

Stilla Ton, Sweden

2019

1:50 PM

JEAN-PIERRE BOISTEL, TONY KENNEYBREW

Remedios

Percussions pour la danse

Casa France-Usa, France

1989

1:56 PM

SHUSHUBABY

Kuth' Angizule

Khulumani Mathambo

Lema Music Production, South Africa

2014

2:00 PM

KALIMA

(Where Is the) Sunshine

(Where Is the) Sunshine

Chuwanga, US

2018

2:08 PM

THE MILKY WAY

限りなき夏 ~ Endless Summer

サマータイム・ラヴ・ソング ~ Summer-Time Love Song

Seven Seas, Japan

1979

2:10 PM

柳田博義 [HIRO YANAGIDA]

Crystal Ship

UFOとの遭遇 ~ The Encounter With UFO

CBS/Sony, Japan

1978

( ( ( under mic ) ) )

2:15 PM

JOAQUÍN BAUTISTA

México Bonito

Music of the Tarascan Indians of Mexico / Music of Michoaca and Nearby Mestizio Country

Asch Mankind Series, Mexico

1970

2:18 PM

VÁCLAV KUČERA AND HIS ENSEMBLE

Primavera

Mexique

Supraphon, Czechoslovakia

2:20 PM

Dance Voyage Sketches

CAM, Italy

1984

2:23 PM

Lesson One

Columbia, UK

1961

2:26 PM

K. YOSHIMATU

気まぐれ ハニーキャット ~ Whimsical Honey Cat

Commercial Romanticists

DD. Records, Japan

1983

2:28 PM

HANIWA

見合の鯉心 ~ Matchmaking Carp Heart

Happy People

Sony Records, Japan

1992

2:30 PM

喜納昌吉 & チャンプルーズ [SHOUKICHI KINA & CHAMPLOOSE]

ハイサイおじさん ~ Uncle Haisai

喜納昌吉&チャンプルーズ ~ Shoukichi Kina & Champloose

Philips, Japan

1977

2:34 PM

Re-Musik

DD. Records, Japan

1984

Haisai Ojisan cover.

2:37 PM

김창완 [KIMG CHANG-WAN]

어린송아지 ~ Young Calf

노래하는 강아지 ~ Singing Puppy

Dae Seong Records, South Korea

1983

It's singing puppies, and cows, from one of my favorite K-drama actors! Who knew!

2:39 PM

SANA & SEIYA-MURAI

Space Dog

Plug+Program

Konami, Japan

2008

2:42 PM

KAORU TODOROKI

Unknown Painter

カルビンおじさんの 私生活 ~ Uncle Calvin's Private Life

Stratosphere Music, Japan

1985

2:44 PM

NICOLE CAMPAU

New Fashion

The Old Guard

Lonely Whistle Records, San Jose

1987

2:47 PM

ENNO VELTHUYS

To Dance With You

Different Places

Dead Mind Records, Netherlands

2022

2:49 PM

PICKY PICNIC

Welcome to Heaven

Drive to Heaven, Welcome to Chaos

Wave, Japan

1989

2:54 PM

The Midas Touch

Star Creature, Japan

2022

( ( ( under mic ) ) )

2:59 PM

戸川純 [JUN TOGAWA]

蛹化の女 ~ Chrysalis Woman

玉姫様 ~ Tamahime Sama

Yen Records

1984

( ( ( end credits ) ) )
Shake and shimmy to the gifs.... discos here... and discos there...
deirdre dionysiac (1) (host)
12:04:36 PM
We are open for intellectual and emotional exchange. And yes, silly finnish disco gifs. Hi Brian.
Love that pic of Kajagoogoo--the '80s epitomized! :D
Hello DJ deirdre and Brian
deirdre dionysiac (1) (host)
12:33:33 PM
Hiya. I know, I like to see the new wave boys well-fed and well-sunned for a change
Hey hi heylo! Hiya. Guess what Deirdre?
Are Jimmy Smack and MrM one in the same, ;o ?
deirdre dionysiac (1) (host)
1:07:24 PM
UNCLE Guelo !!
deirdre dionysiac (1) (host)
1:08:22 PM
Congrats!!! I must shout thee out
Healthy baby girl named Story. Born on Father's Day ;)
Oh, missed that--congrats, Guelo!
deirdre dionysiac (1) (host)
1:10:18 PM
Awh, that's a nice name!
deirdre dionysiac (1) (host)
1:11:00 PM
And agreed Maria lol, this explains why he's not here today, conflicts of interest and allat
beautiful Father's Day gift--the best!
Awesome ambient sounds like Ameena and PAX
deirdre dionysiac (1) (host)
1:52:08 PM
A good duo to be reminiscent of!
I want the job of the percussionist who just hits the DING The dinger.
deirdre dionysiac (1) (host)
1:57:50 PM
Same, although it would be an unforgiving job should you be slightly off-beat ("you had one job!")
Hi Ossy! I had that job in concert band when the percussion section was taken out by mono and I did indeed mess it up
Lovely nice Kristia, sorry for that experience. One other awkward experience of mine is I called one radio station in Philly for their freestyle friday shout outs and wanted to shout out a different radio personality and the lady dj didn't accept it lol, because shes from a different company and said something of competition. Should've mentioned that a long time ago, lol
deirdre dionysiac (1) (host)
2:09:51 PM
The nerve of you to listen to more than one radio station Ossy!
Inge Marie Ület
2:11:49 PM
so good cheers
LMAO, how dare me trying to show an appreciation of a Philly radio legend(Patty Jackson) on a different radio station, 🤣🤣. It's not like I flat out demeaned and insulted them, LOL.
deirdre dionysiac (1) (host)
2:16:16 PM
Cheers 2 u, Inge!
deirdre dionysiac (1) (host)
2:16:50 PM
Haha, I guess where salaried Philly radio profeshionals get involved, pride is on the line!
deirdre dionysiac (1) (host)
2:19:19 PM
I love playing from this record. Mexico of the Czechoslovakian imagination is such a welcoming place!
This song reminds me kinda if the 80s arcade game, Root Beer Tapper 🍺 ❤🕹
deirdre dionysiac (1) (host)
2:21:36 PM
that game sounds fun
Hello deirdre dionysiac, Good afternoon folks. Me thinks perhaps Ossy has more than one ear... :)
deirdre dionysiac (1) (host)
2:25:01 PM
I'm beginning to suspect that about a lot of you...
Exactly what I figured Deidre and looking at various other peoples bad experiences with stations like that. If it was against their rules, they should've mentioned it on their page or at least have people say their take on a comment section and let them decide from them, lmao, but hey pride matters over humility to some of them. Irony of said dj is best friends with that person, I tried to mention 🤣....Oh yeah the game root beer tapper, is an extremely fun game, I played since a kid.
Nice Palette of songs btw.
The bartender protagonist was in Wreck it Ralph 1!
Love that picture of the old school cup holder on that bike. Somewhere right out of time.
deirdre dionysiac (1) (host)
2:30:38 PM
Was an album cover from the last artist, K. Yoshimatu. His album Marine Crystal, reissued last week which I probably should have played (but that doo wop was too good!)
deirdre dionysiac (1) (host)
2:31:23 PM
And agreed Ossy!
Rofflestomp, hi. Yeah, just like a playlist of genres and games, me likes stations like wprb, wdas, the breeze and some of q102 :)
Ossy, lol, I can understand that. For me, I love listening and wondering if I should have brought my passport along for the trip. :)
Wow! We heard the French Frith Kaiser Thompson version of that Haisai song yesterday ! John French, Fred Frith, Henry Kaiser, Richard Thompson. Only on wprb will you hear 2 diff versions of a fun Okinawan pop song, 2 days in a row!
Brian D, I was just thinking that something I will likely never say is that 'I heard that on MMR the other day.' Don't listen to that tripe anyway, but just sayin' :)
Yeah, like I love the classix philly(that prideful station that had that hissy fit of me) on the Friday nights, with their music. The call ins are the least of my blessings, cause cold sweat nervousness on live air and that last inconvience Rofflestomp, lmao.
you caught my daughter's ear w this one :)
deirdre dionysiac (1) (host)
2:39:03 PM
And 2 more versions of it just now to boot! Lol, didn't know it was played yesterday! But that song is everywhere, I read that it was an anthemic favorite in Japanese punk bars in the late 70s
deirdre dionysiac (1) (host)
2:39:30 PM
Lol, may I ask how old she is?
I worked in a warehouse for a quarter century and it was either wmmr or magic 102 for 90% of the time. Fortunately I was in an office most of the day away from that. And about a 5-10 years period where I could listen to WPRB and personal music in the office. But i just dislike commercial radio so much. Terrible for my ears, head, overall nervous system.
deirdre dionysiac (1) (host)
2:46:09 PM
Well, so is Nicole Campau on this record, funny enough!
Yikes, sounds like torture, Brian! (102 & MMR)
Yeah Brian, most commercial stations, play the exact same songs every day, no wait, every 5 seconds and they ignore or outright vocally reject requests of songs. Some of them are blatantly rude on live air to listeners.
Brian D, nice that you got some sanctuary. I watched a commercial laden movie on Prime the other day and it was traumatizing.
It was torture and not just the radio close - mindedness... Those stations are just playlists. A constant pool of the same on a not so random player
Ossy rarely are "requests" actually requests. The station was already going to play the song. Then they match up a call in request recording to make it seem like it was spontaneous. Many stations are robotic and pre recorded with little or no live dj input
Thanks for the afternoon trip deirdre. Passport stamped!
Prime has commercials? Never saw an ad on Prime.
Brian D, the corporate stations are all formula for sure.
Brian D, There are some free to see options on Prime video that have ads. Not a medium I care for.
100% Brian, makes 100 sense!
deirdre dionysiac (1) (host)
3:01:08 PM
Thanks everyone! Please continue commiserating with Esoterica on the follies of commercial radio!