New Jersey's Only Radio Station
WPRB is a community-supported, freeform radio station. Our FM signal (103.3) serves central New Jersey, Philadelphia, eastern PA, and the northern tip of Delaware. We reach a global audience at wprb.com.
Nov 4, 2022 3:00 AM – 6:00 AM
Music
With Mike Lupica
Freeform radio for creative weirdos and deskbound dreamers. A sonic one-stop for Acid Dub, Beardo Bhangra, Micro-Folk Turntablism, Krautdrone, Cambodian Synthwave, Glam Pop, Art-Damaged Metal, Electro-Stoner Jazz, Proto Soul-Punk, DIY Hip-Hop, Psychedelic EDM, Minimalist Power Violence, Pre-Hipster NYC Weirdcore, and Afro-Hillbilly Futurism. Up and down this goddam dial since 1992.


The Human Jukebox: B-Roll Edition!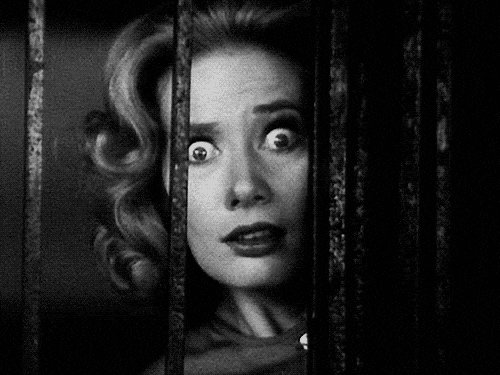 This program originally aired on October 26th from 8-11 PM


This is week #2 of WPRB's Fall Fundraiser, so please consider making a secure credit card pledge in the name of freeform radio. Recurring monthly donations are the BEST way to support WPRB because they allow us to budget for future projects and crazy ambitions, though one-time gifts are also welcome and appreciated. If you're already a monthly donor, you'll automatically receive all the WPRB gear your pledge level entitles you to, but if you want to show us some extra appreciation, please hit up our secure pledge site. Thank you for supporting independent, freeform radio!

Webcam link below.
3:04 AM

3:07 AM

The Temptations

Plastic Man

3:11 AM

Big Star

Mod Lang (Alternate Mix)

3:16 AM

The Mooney Suzuki

A Simple Life

7"

The Self-Starter Foundation

1998

3:18 AM

The Blues Magoos

(We Ain't Got) Nothin' Yet

3:20 AM

Jeannie C. Riley

Harper Valley PTA

3:23 AM

Dave Kusworth

Into My Eyes

Bonus 45 included with "The Brink" LP

3:28 AM

Elton John

The Bitch Is Back

3:31 AM

Set Break:

----------------------------------------------------

3:38 AM

Charles Wright and the Watts 103rd St. Rhythm Band

Express Yourself

3:42 AM

Man Parrish

Hip Hop, Be Bop (Don't Stop)

3:46 AM

3:49 AM

Tubeway Army

You Are In My Vision

3:52 AM

3:56 AM

Echo & The Bunnymen

The Killing Moon

4:01 AM

4:04 AM

Sex Pistols cover

4:08 AM

Set Break:

----------------------------------------------------

4:21 AM

The Friendly Hopefuls

The Punks of '76

4:25 AM

The Ruts

West One (Shine On Me)

4:28 AM

They Must be Russians

Don't Try to Cure Yourself

4:30 AM

Gil Scott-Heron

Home Is Where the Hatred Is

4:34 AM

4:37 AM

4:39 AM

4:42 AM

Sigue Sigue Sputnik

Love Missile F1-11

4:58 AM

Set Break:

----------------------------------------------------

4:58 AM

The Groovie Ghoulies

Graveyard Girlfriend

5:00 AM

Buzzcocks

Something's Gone Wrong Again

5:05 AM

The South Bay Surfers

Lollipop

Chordettes cover.


5:09 AM

5:09 AM

Spectrum

True Love Will Find You in the End

7"

Sympathy for the Record Industry

1992

5:13 AM

Tom Robinson Band

Glad To Be Gay

5:17 AM

Bobby Bland

Who Will the Next Fool Be

5:20 AM

John Barry

Midnight Cowboy

5:22 AM

5:26 AM

Set Break:

----------------------------------------------------

5:30 AM

The Winstons

Amen Brother

Featuring "the Amen break"

5:34 AM

Neneh Cherry

Buffalo Stance

5:37 AM

Pere Ubu

30 Seconds Over Tokyo

Re-upped in 2016

5:43 AM

5:47 AM

Ethiopiques Box Vol 2 7"

Heavenly Sweetness

2018

5:52 AM

The Hollies

The Air that I Breathe

5:56 AM

Kermit the Frog

Rainbow Connection