New Jersey's Only Radio Station
WPRB is a community-supported, non-profit, commercially-licensed freeform radio station. Our signal serves central New Jersey, greater Philadelphia, eastern Pennsylvania, Wilmington, DE and parts of the Jersey Shore.
Aug 11, 2022 5:00 PM – 8:00 PM
With Readie Righteous
Catch archived Recherchés on Mixcloud...https://www.mixcloud.com/DJReadie/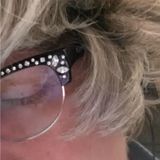 RIP Lamont Dozier, of Holland-Dozier-Holland fame!
This playlist has no spins (yet).