New Jersey's Only Radio Station
WPRB is a community-supported, freeform radio station. Our FM signal (103.3) serves central New Jersey, Philadelphia, eastern PA, and the northern tip of Delaware. We reach a global audience at wprb.com.
Aug 7, 2022 1:00 AM – 3:00 AM
With deirdre dionysiac
"hot adult content." Trying my best to make 1/56th of your week a bit better.
VIDEOSCAPE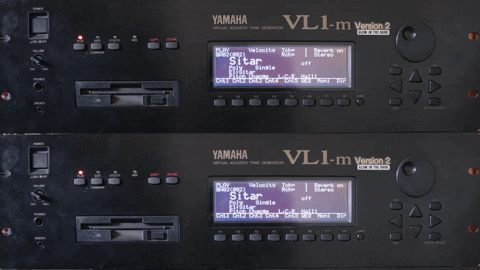 Today's classical music, it's VGM through the ages!
1:00 AM

ビデオ・ゲーム・ミュージック ~ Video Game Music

1984

1:04 AM

UNNAMED SOVIET GAMER

Korobeinki

( ( ( PRESS START ) ) )

1:06 AM

Set Break:

🚀 STAGE 1 - NES AND SNES 🚀

1:06 AM

NOBUO UEMATSU

Opening Theme

1:06 AM

YASUNORI MITSUDA

Memories of Green

1:10 AM

DAVID WISE

Bonus Room Blitz

1:12 AM

Super Mario World 2: Yoshi's Island

1995

1:14 AM

FRANCIS MECHNER

Floating / Victory

1:16 AM

1:19 AM

Set Break:

🎣 STAGE 2 - SEGA GENESIS AND PLAYSTATION 1 🎣

1:19 AM

( ( ( PRESS START ) ) )

1:23 AM

CAPCOM SOUND TEAM

The One Who Survives ~ Rebecca's Theme

1:25 AM

LAUGH AND PEACE

Overflowing Emotions

R

1:28 AM

YUZO KOSHIRO

Never Return Alive (Rain)

R

1:31 AM

1:34 AM

KEN ISHII

Creation The State Of Art

1:39 AM

HIDEKI NAGANUMA

Funky Dealer

Jet Set Radio Future

2002

1:43 AM

Set Break:

🍄 STAGE 3 - N64 & GAMECUBE 🍄

1:43 AM

KOJI KONDO

Inside the Castle Walls / Looping Steps

( ( ( PRESS A ) ) )

1:46 AM

1:50 AM

MICHIRU YAMANE

Lost Painting

R

Castlevania: Symphony of the Night

1997

1:52 AM

1:56 AM

1:59 AM

YUKA TSUJIYOKO

Opening Theme

Paper Mario: The Thousand Year Door

2004

2:03 AM

KENTA NAGATA

Rainbow Road

( ( ( PRESS X ) ) )

2:07 AM

Set Break:

🧟‍♀️ STAGE 4 - PS2 & 3 🧟‍♂️

2:07 AM

2:08 AM

AKIRA YAMAOKA

Promise (Reprise)

2:10 AM

MARTIN O'DONNELL, MICHAEL SALVITORI

Ghosts of Reach

2:12 AM

MARK MORGAN

Industrial Junk

2:15 AM

JASON GRAVES

The Necromorphs Attack

2:19 AM

2:22 AM

ASUKA SAKAI & CHARLIE KOSEI

Que Sera Sera

2:26 AM

NOBUO UEMATSU

Battle Theme

R

2:29 AM

Set Break:

🏃‍♀️ STAGE 5 - THE LAST 15ish YEARS (idk i'm running out of time) 🏃

2:29 AM

GABRIEL GUNDACKER

Wii Snorkeling

Unofficial Wii Sports Soundtrack

2017

( ( ( PRESS START ) ) )

2:34 AM

2:36 AM

Based on the Andean folk song "El Humahuaqueño" (or "Carnavalito").

2:38 AM

LOUIE ZONG

Table Sounds / Bassball

Music made entirely with in-game features from Warioware DIY.

2:40 AM

Nintendo DS game that gives you tips on your makeup.

2:42 AM

2:44 AM

WIDDLY 2 DIDDLY

All Hail the Fishmen

2:47 AM

PERTURBATOR

Miami Disco

R

2:49 AM

R.J. LAKE

A Galaxy of Children Who've Only Seen Red

Space Warlord Organ Trading Simulator

2021

2:52 AM

LIAOJI

Divinity of the Office

2:58 AM

Doki Doki Literature Club

2017

( ( ( GAME OVER ) ) )

2:58 AM

KOJI KONDO

Piranha Plant's Lullaby (Piano Version)

( ( ( it's a me, uh, zzzzzz ) ) )