New Jersey's Only Radio Station
Aug 5, 2022 5:00 PM – 8:00 PM
With Readie Righteous
Summertime Dream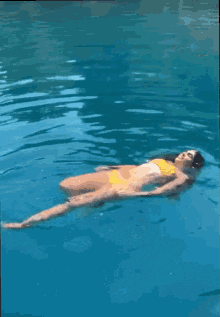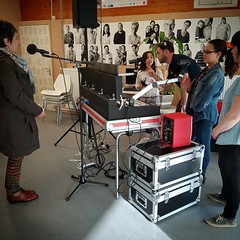 5:00 PM

Small Faces

Ogden's Nut Gone Flake

Marriott, Lane, McLagan, Jones

Ogdens' Nut Gone Flake

Immediate Records

1968

5:05 PM

Herbie Mann

In Tangier / Paradise Beach

Mills / Mann

5:14 PM

The Mothers of Invention

Aybe Sea

Frank Zappa

Burnt Weeny Sandwich

Frank Zappa Catalog

2012

5:16 PM

David Bloom & Contemporaneous

Lighthouse (Refugee Music by a Pacific Expatriate)

Dylan Mattingly

Stream of Stars - Music of Dylan Mattingly

Innova

2012

5:28 PM

Chantelle Rodriguez

Nude Beach

Chantelle Rodriguez's Album

2010

5:30 PM

Isotope 217

La Jeteé

Isotope 217

The Unstable Molecule

HEADZ

1997

5:36 PM

The Velvet Underground

Ocean (Session Outtake) [2015 Remastered]

Lou Reed

Loaded (Remastered)

Rhino Atlantic

2015

5:42 PM

Ty Seagall

Blue

Ty Segall

N

5:44 PM

Billie Eilish

Ocean Eyes

Fineas O'Connell

5:48 PM

5:52 PM

6:02 PM

Nichelle Nichols

Feelin' Good

Joann Martin

6:07 PM

Dido

Sand In My Shoes

Rick Nowels

6:12 PM

The Waterboys

This Is the Sea

This Is the Sea (Deluxe Version)

1985

6:19 PM

Grateful Dead

Lost Sailor / Saint of Circumstance (Live at Nassau Coliseum, Uniondale, NY - 10/31/1979)

30 Days of Dead 2015 (Live)

Grateful Dead/Rhino

2016

6:30 PM

Tommy James & The Shondells

Crystal Blue Persuasion

The Very Best of Tommy James & the Shondells

1969

6:35 PM

Margo Guryan

Sun

Margo Guryan

Take a Picture

Oglio

2000

6:37 PM

Richie Havens

By the Grace of the Sun

Grace of the Sun

Stormy Forest Productions, Inc

2004

6:41 PM

Donovan

Three King Fishers

Donovan

Sunshine Superman

Epic

1966

6:45 PM

Van Morrison

Into the Mystic

Van Morrison

Moondance

Warner Records

2013

6:46 PM

6:56 PM

Shangris-Las

Remember (Walkin In the Sand)

6:58 PM

Neil Young & Crazy Horse

Cowgirl In the Sand

Neil Young

Everybody Knows This Is Nowhere

Reprise

1969

7:08 PM

Led Zeppelin

The Ocean (Live) [Remastered]

How the West Was Won (Live) [Remastered]

Rhino Atlantic

1972

7:12 PM

King of the Beach

Fat Possum

2010

7:15 PM

7:17 PM

Fountains of Wayne

A Dip In the Ocean

Sky Full of Holes

Longtime Listener

2011

7:20 PM

George Harrison

Between the Devil and the Deep Blue Sea

Brainwashed

Parlophone

2002

7:23 PM

The Mollusk

Elektra Records

1997

7:25 PM

Jonathan Richman & The Modern Lovers

Ice Cream Man

Jonathan Richman

Roadrunner: The Beserkley Collection

Castle Communications

2004

7:32 PM

7:35 PM

Sergio Mendes & Brasil '66

Promise of a Fisherman (Promessa de Pescador)

Dorival Caymmi

7:38 PM

Ben Harper

Below Sea Level

N

Bloodline Maintenance

Chrysalis Records

2022

7:40 PM

Calexico

Sinner In the Sea

Burns / Convertino

7:40 PM

Set Break:

mini break...here comes the John B

7:45 PM

Cleveland Simmons Group

Histe up the John B Sail

Traditional Bahamian Sea Chantey

Deep River of Song-Bahamas-1935-Chanteys and Anthems from Andros & Cat Island

1999




This may be the earliest recording of the Bahamian sea chantey


7:48 PM

The Weavers

(The Wreck of The) John B

Trad.

The Weavers single (label) credits Carl Sandburg (poet) and Lee Hays (Weavers' Bass singer) as co-writers, in error - this is a trad. Bahamian chantey passed down through the oral tradition.


7:50 PM

Kingston Trio

The Wreck of the John B

Trad.

This version also wrongly credits the composer, this time, as The Weavers, who previously recorded it, but did not write it.

7:52 PM

Beach Boys

Sloop John B

Trad., Arr: Wilson

7:55 PM

Los Rios Rock School

Sloop John B

Trad., Arr: B. Wilson

Pet Sounds (Full Album)

2020

the kids are alright...

Readie Righteous (host)
4:57:50 PM
Welcome to the sun and sea Friday - Welcome to the Weekend jawn on Recherché!
Full circle Friday with Readie!
Readie Righteous (host)
5:03:41 PM
Eh, there, Roffle!
Readie Righteous (host)
5:05:15 PM
what's up?
Awesome WPRB day for me. Loving it. Glad your up.
Readie Righteous (host)
5:06:37 PM
Thanks, yes, Jen's show was outstanding!
Richard from Rocky Hill
5:08:59 PM
@ Readie Righteous (host) And so will be yours, starting off with Herbie Mann on a tropical summer afternoon!
Been up for a while and it's all so good. It's a daily, but I really felt great vibe here today.
Ambrose Hughes
5:09:37 PM
Hello Readie! Rofflestomp!
Readie Righteous (host)
5:09:45 PM
Eh, hey there Richard...great to see ya!
Readie Righteous (host)
5:09:53 PM
Hi Bo! Welcome!
Readie Righteous (host)
5:10:51 PM
Went out today and the breeze was ...HOT
Ambrose Hughes
5:11:06 PM
Great opener!
Readie Righteous (host)
5:11:42 PM
wooo, thanks, Bo! I love this album... it's a gas
Ambrose Hughes
5:12:37 PM
Mann's the man!
IKR? I remember the Santa Anna winds in California, and these couple of days (sans the humidity) were very familiar.
Readie Righteous (host)
5:12:58 PM
Indeed! Agree! @Bo!
Readie Righteous (host)
5:13:50 PM
I usually think of a "Breeze" as cool, not HOT! What shall we call a Hot Breeze?
Good point. Certainly not a cool breeze by any stretch.
Readie Righteous (host)
5:15:55 PM
I guess it's "santa Ana", right, Roffle?
Rodger that! Great Zappa selection btw!
Lower case, got it I think. :)
Readie Righteous (host)
5:17:39 PM
Glad you liked it! @Roffle
Readie Righteous (host)
5:22:11 PM
I hope no oe HAS to be outside today!
Readie Righteous (host)
5:22:31 PM
*one
I seldom go out until after sunset, and not for vampirical reasons.
Readie Righteous (host)
5:26:27 PM
lol...I remember in Arizona once I was driving around in a convertible at 9:00 pm and it was 92 degrees
This is an extremely cool piece for a hot day!
Readie Righteous (host)
5:28:52 PM
Hi Bud, glad you're digging it!
I hear that! I went to Phoenix during the summer years ago, and 115F was normal. No wish to go back, but I so love the desert sky!
I'm only marginally familiar with Dylan Mattingly, but he's going on my list of stuff to dig into.
Bud, definitely much cooler here for sure.
Readie Righteous (host)
5:31:03 PM
Yes, @Roffle, the Saguaro desert is so serene... such quiet...at sunset. never forget it!
Readie Righteous (host)
5:32:24 PM
@Bud- yes, Dylan wrote this entore suite on Amelia Earhart, it's also on that album, Stream of Stars...you will dig it I think!
Readie Righteous (host)
5:32:36 PM
*entire
Thanks for the tip, Readie
Readie Righteous (host)
5:34:04 PM
You bet!
@Readie, I love nothing and stars all at once. I spent a lot of time in the Mohave too. Anyone who thats a moment at night and looks up will be forever changed. IMHO
Readie Righteous (host)
5:37:44 PM
I believe it, Roffle...
Readie Righteous (host)
5:38:27 PM
I have to go back to the desert sometime...what a soul cleanse!!
VU out-tales are awesome!
I believe there's yet another version of "Ocean" on Loaded/Unloaded...?
Readie Righteous (host)
5:39:07 PM
I love it, Larry!!
Readie Righteous (host)
5:39:23 PM
There is another version...yes
yes.. we played the other out-take a couple of weeks ago on our show.
Readie Righteous (host)
5:39:46 PM
So much to choose from!
Readie Righteous (host)
5:40:16 PM
Cool, Larry, what is your show?
That is the best Lou Reed clip I have ever seen! Influencing my opinion deeply!
the lumpy gravy radio show
http://www.zappahead.net/#lumpy
Great version here! Cool to hear Isotope 217 ! Those of the Tortoise etc Chicago people.
Larry, I was gonna say you would love Zappa, however...
Readie Righteous (host)
5:43:30 PM
@Larry, totally cool! Thanks for the link!
Readie Righteous (host)
5:43:48 PM
Where are you located, Larry, I'm curious!
Readie Righteous (host)
5:44:18 PM
Hey Brian!! howdy! Chi-town!
central maryland, between mount airy and damascus
WBCQ, however, is in way northern Maine
Readie Righteous (host)
5:46:07 PM
Nice, Larry....and Maine is my favorite state, I think....it's up there!
Keepin' those darn Canadians and all their CBC honest! Nice Larry!
to get to wbcq you get off the last exit on I-95 before Canada and go north about 15-20 miles on route 1
I believe that is Lou dancing in the I Love You Suzanne video. One of Lou's MTV moments. (Lovers' Trust) No Money Down another...
Readie Righteous (host)
5:47:25 PM
@Larry, I should have known that when I was up that way a few yearas ago!
they're a couple of miles off route 1, but you can see the big shortwave antennas from rt. 1
@Brian, I'm pretty sure you're right. The Suzanne video was my first thought when I saw that clip.
out in the middle of a former potato field
Readie Righteous (host)
5:48:38 PM
Good to know, re: Lou - I love that clip!
Yep. Definitely now that I see the main YouTube still when I look up the video. Same background decor
is definitely worth a visit if you're ever there. lots of world war 2-era giant transmitters with big giant glowing tubes
Brian D, TY, I am so integrated now. Thanks for that. It's on my list now big time!
Readie Righteous (host)
5:50:12 PM
@Larry- I love giant glowing tubes!!!!
Cool I see there is a new Meridian Brothers lp out!
I think right off Rt 1 is the funniest part.
Readie Righteous (host)
6:04:09 PM
Rte. 1 is ubiquitous!
Goes lots of places, that's for sure. Got to Princeton there plenty of times though.
Addie 🐍 🐍 Plum
6:08:04 PM
Hello fronds!
Readie Righteous (host)
6:08:11 PM
I avoid Rte. 1 whenever humanly possible when driving!
Readie Righteous (host)
6:08:23 PM
ADDIE! Hiya! Welcome!
when i was in college i worked and lived and went to school right off route 1
that was in maryland, though
Readie Righteous (host)
6:09:27 PM
Rte. 1 around here is a nightmare....imo
Addie 🐍 🐍 Plum
6:09:34 PM
Thanks Readie! Good to be here. Had a much easier week at work!
Readie Righteous (host)
6:09:58 PM
Goood to hear, @Addie! Settling in to the new gig, yes?
Still, it's the Route 66 of the east coast in a way.
Readie Righteous (host)
6:10:47 PM
Indeed, Roffle...
i worked at a route 1 bar there for a few years. one of the locals gave me a photo of the place as it looked in the 1930s or 40s. I still have the photo, route 1 has two lanes and a white stripe down the middle.
Readie Righteous (host)
6:11:14 PM
White stripe! Wow!
way before the d.c. suburbs consumed it.
Addie 🐍 🐍 Plum
6:12:00 PM
Yes, settling in very well! Hi roffle!!
I hope your summertime is going well Addie!
Addie 🐍 🐍 Plum
6:13:09 PM
Waterboys, yassss
Some of yer critters must be happy. :)
Readie Righteous (host)
6:13:44 PM
YASSS!
Addie 🐍 🐍 Plum
6:13:56 PM
Summer is zipping by, roffle! I feel like I haven't had enough time swimming at all.
Readie Righteous (host)
6:15:43 PM
Especially when all those back to school ads are everywhere...
Summer is far too short there. Do a dip in a nice old quarry for me which i so love about Vermont.
Addie 🐍 🐍 Plum
6:16:26 PM
I might do it Sunday! Gonna be 90.
Readie Righteous (host)
6:19:57 PM
@Brian D- you are quick! Brian can name that tune in 0 notes!!!!
pssst he said "where's the DOG star..." even though we all wanted it to be DARK Star... hahaha
Readie Righteous (host)
6:20:22 PM
@Bri - LOL!
Readie Righteous (host)
6:20:44 PM
Yeah, Man!
Brian D has the best tuner on the planet.
In Jerz Route 1 sometimes resembles raw spaghetti in the box. Straight as can be. In Maine.... sometimes cooked spaghetti thrown at a wall, tied in knots, dipping back into the pot of water etc etc
I think you just described my dinner Brian.
Readie Righteous (host)
6:24:05 PM
@Bri and Roffle- I had "springs", so that works too...
Hi Readie! Tough week but I survived!
Readie Righteous (host)
6:24:37 PM
Great comparison, Bri
Readie Righteous (host)
6:24:56 PM
Hey Alan- glad you made it! Time to chill!
Chef Emeril Lagasse 🍳
6:25:01 PM
SAILOR SAINT ON WPRB? just tried calling the station to give an extra special BAM for this spicy dead
Chef Emeril Lagasse 🍳
6:25:23 PM
SURE DONT KNOW WHO IM COOKIN FO - BUT IM GONNA COOK FOR THEM FO SHO
Readie Righteous (host)
6:25:53 PM
!!!Hey Chef!!! Welcome! that spaghetti analogy of Brian's helped to summon you, chef, Fo Sho!
30 Days of Dead is such a fun quiz. Every November! The official website gives away a free live song(s) download each day. And you can enter a guess on the date, venue and city of the daily song. Daily prizes are drawn each day from all the 1000s of entries and they're are small like a calendar etc. Then there's a grand prize box set drawn at the end of the month from all the entries from each day. I usually get 27, 28 or so out of 30 right (never won a prizes, don't care, so many entries).
Do that cookin' Chef! Make folks happy. It's a good thing.
Readie Righteous (host)
6:27:03 PM
Wow, I was going to guess you would nail it every time, Bri!
The search is the fun part! Listening through all the sites and comparing them to the daily offering on the site's audio player. You can play both at once in separate tabs and get them to sync up! That makes for a fun out of phase whooossshhh sound sometimes ha! Yeah, they usually throw in a tough one like a band rehearsal or soundcheck with no easily confirmed date or place out there in the online world. Those are hard.
Readie Righteous (host)
6:29:35 PM
Wow, that sounds like a fun dive!
Wait.... last year I did get 30/30 now that I think about it. They made the game too easy and really lowered the challenge. Wanted to entice more people I guess. They did not do any curveball rehearsals or soundchecks. Still fun no matter what.
Chef Emeril Lagasse 🍳
6:30:26 PM
@readie BAM! Is there an active phone line to the studio btw?
Chef Emeril Lagasse 🍳
6:30:36 PM
Killed my first spotted lanternfly today
Readie Righteous (host)
6:31:52 PM
@Chef- the students are there a lot of the time, and certainlywhen they are on the air...community Djs are live remote broadcasting!
If they take over, please put them on the menu soon Chef. You have arts.
Sometimes they would end the first set with the combo "Lost Sailor", "Saint of Circumstance", "Deal". Now write those down in a column on a cassette tape insert "j-card" and look at the first letter of each song... hmmmm.... Lucy?
Readie Righteous (host)
6:33:00 PM
I posted a pic on Insta with a praying mantis hovering over a recently consumed lanternfly, only a wing remained!
A Halloween Grateful Dead show? Must have been a literal and figurative trip!
Setlist shorthand you could just write "L->S->D" and that would do it.
This Crystal Blue track reminds me of when we went camping in the Blue Ridge mountains, and the sun was coming up..
Readie Righteous (host)
6:33:53 PM
@Michael B!! Hiya yes!! indeed!
Radio City Music Hall Halloween the following year 1980 was a fan fave. Some of that ended up on live lps and official video.
30 days of dead. thanks for the tip on that. (/me says staring at huge pile of concert recordings on CD and shn and flac etc..
Readie Righteous (host)
6:34:33 PM
Hi Joseph- i KNOW you are right...what a long strange trip!
Readie Righteous (host)
6:35:44 PM
@Alan, sounds like an amazing moment!!!
Nov 1 every year Larry! Refresh the main page at dead dot net
Ha... the lonely abandoned shn codec...
Readie Righteous (host)
6:38:16 PM
@Brian D- I don't know what that means, but it sounds intriguing!
@ Readie: Sorry I missed the Nichelle Nichols track. According to Wikipedia she wanted to leave the Star Trek series, word got around, and so Dr. Martin Luther made an arrangement to meet her at a party, and convinced her not to resign...
There was a music file format known as "SHN". A "lossless" format, not compressed like mp3. Live concert recording collectors and tapers were using that format a lot about 20 years ago I think? Then the FLAC format became the popular format that won over. I think that is the short maybe somewhat incorrect version.
Readie Righteous (host)
6:42:27 PM
@Alan, yes, I told that story on the air- what a
Readie Righteous (host)
6:42:32 PM
meeeting!
Readie Righteous (host)
6:43:10 PM
And apparently, Gene Roddenberry cried when he heard the story and Nichelle withdrew her resignation!
@ Readie: I'm glad you did tell that story on the air...
Readie Righteous (host)
6:44:10 PM
@Brian D- that sounds vaguely familiar- I've heard of lossless and flac- thx for the intel!
Readie Righteous (host)
6:44:55 PM
Tough to put all that tech stuff together without some help!
i have archives in SHN format, from usenet circa 2003-2010. still have to use the trusty shortn32.exe every so often
Yeah for me it is like cars or guitars... I just want to put the key in the ignition or plug them into the amp or take them out of case etc... I don't always know how the audio digital file thing works. But I like it!
I remember getting a few shows in SHN Larry. I had to learn how to convert them using the Winamp music player.
gd69-12-28d2t04-mason's-children.shn
loud, boisterous show in florida
Speaking of... Winamp resurfaced this week with the first update/new version in years and years!
you must first uncompress them using shortn32.exe then the wav's will play just fine
winamp used to have a "shnamp" plug-in so you could play them directly but that project ended and it doesn't work any more
i saw that too, about the new winamp, but haven't had a chance to check it out yet
Yes, that date is the Miami Rock Festival.
the old winamp works fine on my windows 10 beasty machine
Winamp was the mp3 reaction. Thank you Napster.
Yes I was just saying in the chat here the other day I kept the old V 5.8 Build 3660. That version works the best for the files I have. Live tracks that segue correctly when I set it right. And flac plays just right.
winamp is one of those rare apps that i've used for more than ten years
i am running v5.666 Build 3516 on windows 10 pro.
it is hard to get winamp to work on newer windows boxes.
Finally upgraded computer 2 years ago. Had to have the old version of Winamp on there. The only thing is the equalizer is so tiny! No way to enlarge that
I first heard this song thanks to Aerosmith. Tyler did alright with it.
Addie 🐍 🐍 Plum
6:57:23 PM
This song is so ubiquitous on tiktok!
the winamp-in-a-browser software that they use on archive.org is pretty nifty
very nostalgic experience using it on a macbook air :)
Yes cool feature on there
Readie Righteous (host)
6:58:48 PM
@Brian- I will have to hear Tyler doing that one for sure...
For the phone and new tablet Poweramp app is a great music player. I think they have some love for Winamp.
Readie Righteous (host)
7:00:09 PM
@Addie- I haven't been on Tik Tok in a long while...that jiggle wiggle is what I was hearing recently!
Thank you Readie! Needed this about now.
the early days of napster were great, finding all kinds of Weird Crap, like Mr. Ed theme in german, obscure out-takes and bootlegs
Readie Righteous (host)
7:00:35 PM
@Larry- I so miss Napster!!! Those were the days!!
Yeah, Tyler has some great major loves and influences. He loves Taj Mahal (I think he named a kid after him?) and Frank Zappa (drops a couple lyric references here and there). And old soul, Motown, so called "girl groups" of that era.
"southern california brings me down" by the national lampoon
Readie Righteous (host)
7:00:55 PM
@Roffle, you are very welcome!
When I hear that quiet electric guitar intro to Cowgirl.... oooo just waiting for that big loud power chord release when it kicks in! Such a classic!
Readie Righteous (host)
7:02:15 PM
@Brian, that is surprising , I must check him out soon- I like a lot of Aerosmith stuff!
@Larry - Napster was the friggin' Library of Alexandria to me. I will hate Metallica until they die.
Read some good books on Nat'l Lampoon / Doug Kenney etc. And saw the great documentary and then the biopic on Lampoon and Doug. So good.
Readie Righteous (host)
7:03:09 PM
Yeah, Bri- that doc was great.
And a great book on the making of Caddyshack too that is a hell of a story. What a party.
Readie Righteous (host)
7:04:07 PM
I'm reading the George Clinton auto-bio now- a kick
YES! " Brothas Be, Yo Like George, Ain't That Funkin' Kinda Hard On You?: A Memoir" Read that a couple years ago. George is such a wealth of knowledge wow
Hello Recherche Butter and freestyle friday all
Neil just buzzsawing away... making that guitar scream and growl!
Readie Righteous (host)
7:06:31 PM
Yeah, Brian, and all the connections...such a good read!
The Sly S stories... crazy
Readie Righteous (host)
7:06:51 PM
Hi Ossy! Welcome to the party!
Hope my neighbors like Recherché. They are getting a dose.
Readie Righteous (host)
7:07:17 PM
Good, Roffle...the best medicine....
And the cautionary tales of too much psychedelics, hot humid weather, photo shoots and bees! Read George's book to find out more!
And record company woes... Westbound Records ouch
YES!!! Here we go. Great version here
Readie Righteous (host)
7:10:23 PM
I love that album, Houses of the Holy!
As a rock troll, I awaken!
1972 Tour. Maybe the last great Plant high register vocal tour. But I still love some of the great offerings from 73, 75, 77 etc. Some real gems. LZ was dogged by word of mouth "they're sloppy live" dismissive "headline speak" and rumors... Then the internet happened. And a treasure of so so so many great concerts were unearthed
Readie Righteous (host)
7:11:43 PM
Well said, Bri! This is ohhhh "sooooo goooood!"
Houses of the Holy lp... I had no idea about the cover art photo shoot etc until a few years back. Before Photoshop ha. They had to cut paste literally a bunch of images onto the Giants' Causeway. Read a blurb about the grown "kids" from that shoot too. They did have some great lp covers.
@ Readie: Since we're on an ocean type theme I thought I should mention a calendar that I came across concerning organisms that glow in the ocean here...https://www.bkadventure.com/2022-bioluminescence-moon-calendar/
I did not mount the Ramones shirt today but it is clean and standing by!
Readie Righteous (host)
7:19:07 PM
@Alan, thank you! Bioluminescence...ooooooniceooooo
Readie Righteous (host)
7:19:26 PM
@Roffle-lol YESSSSS
@ Readie: Away from bright lights, Cape Hatteras maybe...Glowing critters in the ocean..
my sister is vacationing in ocean city, maryland now, i tipped her off to listen to this mix.
Readie Righteous (host)
7:21:35 PM
Cool, Alan!
Readie Righteous (host)
7:21:52 PM
Good idea, Larry! Thx
i am escaping to the mountains of west virginia tomorrow.. ocean in october
Readie Righteous (host)
7:22:07 PM
Be-attle George, Bri!
Alan, I have seen glowing critters out of the prop wash on many ships. Wild.
Good evening all, this playlist from before I woke up looks excellent. Still is excellent. Ocean man 💙💙💙
Readie Righteous (host)
7:24:24 PM
Hi TAndy! Welcome!!! Mornin'!!!
@ Roffel: Wow! Is summer the best time, A Biologist I am Not!!!
in october, i hope to be able to hear WRPB off the air from the beach on the delaware bay
But heck Alan, you pay attention to the sky's. Love that dude!
Have patience folks this might go on for a bit
Readie Righteous (host)
7:29:48 PM
Hi Sean.... lol
Readie Righteous (host)
7:30:09 PM
Love Jonathan!
Great song but I'm surprised that Summer feeling wasn't picked
Readie Righteous (host)
7:31:40 PM
Sean, there are a million choices! So many great summer tunes!
Check your thermometer sean. We are.
This is the perfect whimsical song for early August. That summer feeling will sound better as we approach September
Scary we're almost in autumn and 2023
Readie Righteous (host)
7:37:32 PM
Tempus fugit! (time is fleeting!)
Acapella lead ins never hurt no one.
We used to see the luminescence at Orchard Beach, Maine when we went to visit friends back in the 2000s
Wow, likely at 78rpm! Just wow.
Michael Cooney (speaking of Maine) would always do a great version of Sloop at the Philly Folk Fest each year.
Addie 🐍 🐍 Plum
7:47:30 PM
This is a treasure!
@ Addie: Absolutely! and Hi!
Addie 🐍 🐍 Plum
7:51:52 PM
Hi Alan! The first version has definitely been my fave so far.
Lightning and thunder strike
Are you kidding me?! Never heard sloop John b other than Beach boys. Amazing! How many other "forgotten" songs are just waiting to be "reinvented"?
This Beach Boys track has a lot of "depth" to it :)
Readie Righteous (host)
7:56:04 PM
Hi Frank! Yep
Thanks Readie, Nice to wind up on shore again, home is just up a ways. Not for the first time. See you. OMG modulations. Good night!
Hey! Thanks for the show!
don' drink up all yer mate's corn
Great soundtrack of summer days and fridays. Stay butter, recherche and classic, Readie!
Addie 🐍 🐍 Plum
7:57:29 PM
So fun to harmonize to this one though
@ Readie: Thanks for filling my sails with that Summer Breeze! PEACE!
Readie Righteous (host)
7:58:35 PM
PEACE! Yeah, Addie- these kids are great!
Addie 🐍 🐍 Plum
7:58:38 PM
Thanks for all the sweet tunes, Readie!!
thank you for your show tonight, ready. always a treat to hear you
Readie Righteous (host)
7:59:38 PM
Thx, Larry!
Readie Righteous (host)
7:59:50 PM
See ya soon, Addie!
This was a great time Readie!
Have a great weekend all!
Readie Righteous (host)
8:00:47 PM
Thx, Bri! See you next week! Havea good one!
You've changed the way I hear sloop John b! Thanks for opening my ears and mind! Death metal version? Ska? Shoegaze? Lawrence welk? Sex Pistols? So many possibilities…now see what you have done? THANKS!!!
Readie Righteous (host)
8:02:04 PM
YW Frank!