New Jersey's Only Radio Station
WPRB is a community-supported, freeform radio station. Our FM signal (103.3) serves central New Jersey, Philadelphia, eastern PA, and the northern tip of Delaware. We reach a global audience at wprb.com.
Jul 20, 2022 12:00 PM – 3:00 PM
With deirdre dionysiac
"hot adult content." Trying my best to make 1/56th of your week a bit better.
ABSTRACT & ESCROW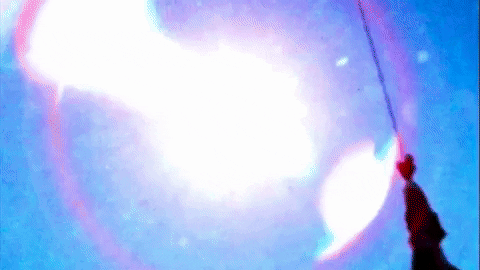 _____________turnip-headed toggling for prone, horizontal, dumb bodies_____________
12:01 PM

GONTITI

修学旅行夜行列車南国音楽 ~ School Trip Night Train Tropical Music

脇役であるとも知らずに ~ Without Knowing That It Is a Supporting Character

Epic, Japan

1984

Week 7 of Gontiti streak (in which godtiti rested).

12:07 PM

Set Break:

▲▼▲▼▲▼▲ WHERE DID IT GO (MY BODY)? ▲▼▲▼▲▼▲

12:07 PM

Eli and the Thirteenth Confession

Columbia, Bronx

1968

12:10 PM

Awakening

Wondrous Sound Music, Talmage (CA)

1980

12:13 PM

LACH'N JONSSON

Livskänslan ["The Feeling of Life"]

Songs From Cities of Decay

Bauta Records, Sweden

1989

12:14 PM

LAST FOUR (4) DIGITS

Coughing Up Blood

Big Picture EP

Hardly Music, Columbus

1980

12:16 PM

GAZELLE TWIN

The Dream Ends

In Death's Dream Kingdom

Houndstooth, UK

2018

12:20 PM

Quarantine

Hyperdub, UK

2012

12:24 PM

GRIPPERS NOTHER ONESERS

Alien Breeze Transistor

Live at Slimer Beach

Olde English Spelling Bee, LA

2009

12:28 PM

THE SAVAGE YOUNG TATERBUG

Bug Keg Nutmeg Cinnamon Sin

Syrupy Evenings

Night People, US

2010

( ( ( under mic ) ) )

12:37 PM

Set Break:

/\/\/\/ WELCOME TO THE CIVILIZED WORLD (IT'S FANTASTIC!) /\/\/\/

12:37 PM

LARS-GUNNAR BODIN

Den Heter Ingenting, Den Heter Nog "Seans II" (excerpt)

Semikolon

Sveriges Radio, Sweden

1966

12:38 PM

Golpea tu Cerebro: Spanish Underground Cassette Culture, 1980-1988

Insane Muzak, Spain

2018

12:42 PM

L.O.T.I.O.N.

[Welcome To The Civilized World:]

[:First Audio Document_2013:]

self-released, US

2014

12:44 PM

PHANTOMSMASHER

Caught in Your Orbit

Atomsmasher

Double H Industries, US

2001

12:46 PM

IN-HOUSE PHARMACY

Stochastic Violence

12:48 PM

PIETRO GROSSI

Il montaggio del disco volante

Visioni di vita spaziale

Cooper Records, Italy

1967

12:50 PM

Tacet

Futura Records, France

1971

12:54 PM

野田ユカ [YUKA NODA]

Clip My Heart

Ka Ri Bu No Yu Me: Light Fusion Fantasy

Columbia, Japan

1989

12:57 PM

LAURIE ANDERSON

Langue d'amour

Mister Heartbreak

Warner Bros. Records, NYC

1984

1:04 PM

Al-Noor

In Tone Music, US

2007

"Barbie Girl" rework to the tune of What [ ]

( ( ( under mic ) ) )

1:13 PM

PIERRE-ALAIN DAHAN & MAT CAMISON

Océan Horizon

Rythmiques

Tele Music, France

1973

1:16 PM

KENNY GRAHAM AND HIS SATELLITES

Utsu

Moondog and Suncat Suites

MGM Records, NYC

1957

Full band performance of a Moondog composition, one of the few!

1:20 PM

LARS HOLLMER / LOOPING HOME ORCHESTRA

Eyeliner

Door Floor Something Window "Live 1992-1993"

Les disques victo, Sweden

1993

1:23 PM

Гунеш [GUNESH ENSEMBLE]

Бу Дерды ~ It's a Pain

Вижу Землю ~ Looking at the Earth

Мелодия, Turkmenistan

1984

1:30 PM

LAST EXIT

Destination-Out

(live video)

elsewhere

1986

Watch Sharrock, Brötzmann, Laswell and Jackson get jiggy here:


1:39 PM

KEIJI HAINO

In Your Minds - 3

Experimental Mixture - In the World

Youth Inc., Japan

2013

1:48 PM

KIM BYOUNG DUK

Shaman Tree

Experiment No. X

Daehan Electronics, Busan

2018

( ( ( under mic ) ) )

1:54 PM

JO ANN CASTLE

Grandfather's Clock

22 Great Ragtime Hits, Vol 2

Ranwood, Bakersfield

1990

1:56 PM

JOHN LIVENGOOD

Navette ["Shuttle Bus"]

John Livengood

Eurock, Paris

1980

1:58 PM

K. LEIMER

A Little Figure and the Weather

Closed System Potentials

Palace of Lights, Seattle

1980

2:01 PM

CHRISTINA VANTZOU, MICHAEL HARRISON AND JOHN ALSO BENNETT

Harp of Yaman

Christina Vantzou, Michael Harrison and John Also Bennett

Séance Centre, Brussels

2022

Forthcoming September 2nd: https://www.seance-centre.com/shop/christina-vantz...

2:05 PM

Stikling

Polychrome, Copenhagen

2022

2:08 PM

JURI ET LISA

All Things Are Quite Silent

All Things Are Quite Silent

SSE Communications, Japan

1994

2:13 PM

MAMI CHAN

Mauvaise Graine ["Bad Seed"]

Town of Tiny Loops

Ponpokette Collection, France

2010

2:16 PM

LUIGI CECCARELLI

Water Run

Bitter-Sweet

CAM, Italy

1985

( ( ( under mic ) ) )

2:20 PM

Set Break:

/\/\/\/ IT'S CLEAR YOU'LL NEVER STOP GOING 'ROUND /\/\/\/

2:20 PM

LAU NAU

Jos Minulla Olisi ["If I Had"]

Kuutarha

self-released, Finland

2004

2:24 PM

CARCÁSCARA

Ciervo, Burro, Txitxarro

2

Hegoa Records/Talo Recordings, UK

2022

2:28 PM

KLEISTWAHR

Over Your Heads Forever

The World Is Not My Home / Over Your Heads Forever

Fourth Dimension Records, Croydon

2020

2:37 PM

Brunswick

Claremont 56, UK

2015

2:49 PM

Silver Apples of the Moon

Too Pure, London

1994

2:54 PM

Travel Sickness

Hymen Records, TX

2006

( ( ( under mic ) ) )

2:57 PM

Prazision LP

Kranky, Richmond (VA)

1993

( ( ( end credits ) ) )
deirdre dionysiac (1) (host)
12:02:58 PM
Music of the god...nevermind
deirdre dionysiac (1) (host)
12:05:28 PM
Gonbutwe'rebackagainandimissedyoualllastweek...titi
Chill summer afternoon siesta vibes
deirdre dionysiac (1) (host)
12:09:29 PM
screams in lynch. This album honky tonks so good
.... so many worms you never seen...
Morgue workers hanging at the piano bar after shift
deirdre dionysiac (1) (host)
12:14:16 PM
The siesta is over, the sketchy afterparty (post-mortem) has begun
This might be the last four digits (on the rotting corpse) but I see that previous album cover and think a Zed and Two Noughts
I think he chanted "stingray", which made me think of rock lobster, which made me imagine a mashup of this and B-52s and I think I'd want to hear that.
deirdre dionysiac (1) (host)
12:20:56 PM
This next album cover has no other points of reference but laurel. and that sounds like a job for laibach or something
Tommie Introna
12:23:04 PM
Got to jump in the chat for some Laurel Halo <3
Tommie Introna
12:23:45 PM
10 years old!
deirdre dionysiac (1) (host)
12:24:15 PM
Go head theen. Also hope you are staying cool somehow over there!
I hear that taterbug is a nutmegalomaniac 🐞 🌰
Taterbugs infest Cinnaminson, NJ
I love Laurel Halo and that carcass song is great
I had a potato bug mandolin once. Well borrowed for a long while
Also known as gourd backed mandolin etc... the good old Euro style of mando you see in paintings, goes well with rattan encased bottles of Chianti etc
deirdre dionysiac (1) (host)
12:37:42 PM
What, pray tell, is a potato bug mandolin??
EMO-SHUNNNNNALLL WRECKS YOUOOO.... Mick on downers ha
Oh just a nickname for that shape of mandolin that has a rounded back. So nicknamed due to the striping of the intricate strips of wood on the rounded back that resemble the potato bug
@Brian D - First off, hello, and secondly, I think you should play the Idaho Potato Museum with your potato-backed mandolin. The potato bugs will join in a chorus and back you. In all seriously, that is a real museum and it is subterranean like a potato and I went there in the mid-80s because my mom likes to visit odd museums and we were staying at my uncle's nearby cabin in Priest Lake, Idaho
Good pic example here... https://www.fiddlehangout.com/photo/26609
I proudly wore my lumpy potato-shaped Idaho Potato Museum pin to school for much of elementary school to further solidify my status as a weirdo
I can never find Gontiti, where the music dwell?
👋 Guelove if you're still out there. My phone autocorrected your name to guelph.
I sailed to Gontiti on a Kon-Tiki with a potato bug mandolin as a life raft in tow
deirdre dionysiac (1) (host)
12:45:10 PM
G'day.... (twiddles thumbs...blinks slowly)
Kon-Tiki Man > Kikkoman the soy sauce mascot
Kon Tiki Man battles Kikkoman
I turned off auto correct the day I bought the "smart" phone. Swype type all the way. The also devil alter ego "auto complete " has its difficult moments tho
@Brian - Autocorrect provides me daily mild amusement
@DSM - I'd pay to see that. And maybe Kon-Tiki Man & Kikkoman battle WHILE sailing the Kon-Tiki over a sea of soy sauce. This song would be the soundtrack for that scene
Cantaloupe... kon-tiki yuzu with me ..
.... this playlist message will self destruct in 10 sequins
"Sea of Soy Sauce. My life in the Kikkoman empire."
deirdre dionysiac (1) (host)
12:51:27 PM
Ok, this set is deteriorating my playlist and i'm now sweaty. @Guelo - I found the Madam Q and the Music for Deep Sleep albums a few years back on the blog fondsound and the rest...well, starts with a s**l and ends with a s**k. I aspire to own their physical being one day when rich but there are a couple of nice cd comps out there in the meanwhile
Kikkoman the soy sauce mascot and Mr Mustard are pen pals... in the reality that i would like to imagine.
Would love a Mr Mustard t shirt... Great logo guy. But the product is a bit agi-ouchy on the gut lately
They must (ha) have changed to a bad preservative / artificial flavor ingredients formula in recent years
I had to stock up on Mr Mustard Hot cuz it was on clearance at my local mustard provider, err, grocery store.
@Brian - Can't elope con Tiki. Yuzu too crazy. Signed, Kikkoman
Ya the HOT is the best. Wonder if TJs would make/ offer a more friendly ingredient version.
this is a bit Glamorous Life - ish no? Purple Sheila E tune
I'm a big fan of Kosciusko mustard as well.
Was... we have changed to Laurie
Love to be well stocked on hot mustards. And the Chohula chili garlic hot sauce... drink a shot of that easily
deirdre dionysiac (1) (host)
1:00:22 PM
That last one makes me giggle, it's far too much and i love it, maybe sheila e inspired idk!
Was just listening to Mister Heartbreak a few days ago while perusing original L. Anderson Art for sale and wishing I could buy it…especially a sweet Lolabelle portrait…but also a block print of this album cover
Ya Lee! Prince has his Japan imitators as we've found in this program
The composer of said Sheila E tune
Tommie Introna
1:11:40 PM
I'm hearing barbie girl... is that just me?
Tommie Introna
1:13:47 PM
omg Carl Stone x Barbie Girl what a dream combo
deirdre dionysiac (1) (host)
1:14:06 PM
Ze girl was barbie, capital B!
The potato bugs are liable to frantically prance to that Barbie girl reworking
Tommie Introna
1:14:36 PM
need to delve into more of the carl stone stuff!
deirdre dionysiac (1) (host)
1:19:26 PM
It's all good fun, that seems to have been his plunderphonics-iest era maybe
deirdre dionysiac (1) (host)
1:20:03 PM
A standup bloke out ahead of the moondog sled!
deirdre dionysiac (1) (host)
1:29:52 PM
Daresay that this is my musical introduction to Turkmenistan
-ᎷяMΔᏞᏨØИᎢΞNᎢ-💀
1:30:09 PM
Nifty Ninety Mins! Cheers, dj deirdre dionysiac!
-ᎷяMΔᏞᏨØИᎢΞNᎢ-💀
1:30:48 PM
total GEM 💎
deirdre dionysiac (1) (host)
1:31:05 PM
Mr.M! I'm cry
deirdre dionysiac (1) (host)
1:31:28 PM
Didnt have time for a buildup track so we're just going directly into the fire now
-ᎷяMΔᏞᏨØИᎢΞNᎢ-💀
1:31:49 PM
🖤💀
-ᎷяMΔᏞᏨØИᎢΞNᎢ-💀
1:35:24 PM
[note: DJ Esoterica is off today. Fill in show with DJ Krista is on at 3pm EST.]
deirdre dionysiac (1) (host)
1:40:42 PM
Consider me notified! Thx
deirdre dionysiac (1) (host)
1:45:00 PM
Almost perfect, wanted slightly more rappin
John Livengood has a bit of a Herman Munster look going on
deirdre dionysiac (1) (host)
2:03:01 PM
Livengood or Dyingnaughty
Sounds like a renaissance faire. 🍗
Only the Livengood die naughty
deirdre dionysiac (1) (host)
2:11:08 PM
I was planning on plugging the ren faire in a few minutes lol
... she's the lady that lives in the woods....
deirdre dionysiac (1) (host)
2:23:20 PM
lau nau?
deirdre dionysiac (1) (host)
2:34:14 PM
the time is kleistwahr for a sushi break
Brunswick was heavenly, deirdre d. Thanks for another wonderful show!
deirdre dionysiac (1) (host)
2:54:09 PM
anytime :) (so long as it's a wednesday afternoon)
-ᎷяMΔᏞᏨØИᎢΞNᎢ-💀
2:57:00 PM
dj deirdre dionysiac! another great show! many thanks! big cheers! kind regards!
may godtiti watch over you DD
deirdre dionysiac (1) (host)
2:59:42 PM
👴 🎸 👴 🎸 you too guelove, mr.m, maria, unnamed dear listeners!