New Jersey's Only Radio Station
Jun 24, 2022 8:00 PM – 11:00 PM
With Dana K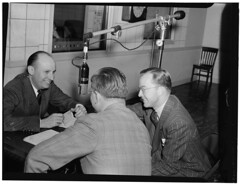 8:00 PM

The Desperate Bicycles

Don't Back the Front

8:04 PM

Dog Faced Hermans

Keep Your Laws / Off My Body

Those Deep Buds

Alternative Tentacles

1994

This song is nearly 30 years old.

8:13 PM

The Nurse

ナース (1983 Version)

Discography 1983 - 1984

La Vida Es Un Mus Discos

2021

8:16 PM

The Bags

We Will Bury You

Life Is Beautiful So Why Not Eat Health Foods?

V/A

New Underground

1983

8:17 PM

Secrets of Pain - Free Living

World Gone Mad Records

2022

8:20 PM

Other Animals

Inconvenient Press And Recordings

2001

8:23 PM

Silver Abuse

Plastic Rows

Fall From Grace

Schwa Records

1982

8:24 PM

Judy and the Jerks

Bloodstains

Candy After Dark

Earth Girl

2021

8:26 PM

8:28 PM

Penis Envy

Crass Records

2018

8:36 PM

Besitos Para Todos Mis Haters - Single

Disquera Del Barrio

2022

8:38 PM

Mental Static - Single

Convulse Records

2021

8:40 PM

8:41 PM

Muerte en Paraíso

Beach Impediment Records

2021

8:44 PM

DAUÐYFLIN / X2000 - Split

Iron Lung Records

2022

8:45 PM

Home Wrecked - Single

Revelation Records

2021

8:47 PM

Mama I'm Bad

Thrilling Living

2022

8:50 PM

Confidential

Out Records

1985

8:55 PM

Sleep Asylum

Homestead

1986

9:09 PM

God Is My Co-Pilot

Sex Is For Making Babies

Sex Is For Making Babies

Les Disques Du Soleil Et De L'Acier

1994

9:11 PM

Archbishop Kebab

Holli Kapolli

Yinferranodgie

Seldom Fed

1989

9:13 PM

The Slits

Narnack Records

2009

9:16 PM

Mizutama Shobodan

Muddy Knife

Red Petals In The Sky

Kinniku-Bijo

1985

9:23 PM

Teenage Jesus and the Jerks

Closet

No New York

V/A

Antilles

1978

9:26 PM

The Man, the King, the Girl

Kill Rock Stars

1997

9:28 PM

Magik Markers

The Lighter Side of....Hippies

Balf Quarry

Drag City Records

2009

9:31 PM

Coughs

Fright Makes Right

Fright Makes Right

Load Records

2006

9:39 PM

Aids Wolf

Spit Tastes Like Metal

The Lovvers LP

Lovepump United

2006

9:40 PM

Cellular Chaos

Ugexplode

2013

9:46 PM

Waiting for Armadillo

Load Records

2004

9:49 PM

Emotion

Les Disques Du Crépuscule

1982

9:53 PM

Cyrnai

Dreamer's Paralysis

Parts Of The Insomnic Wheel

Dark Entries

2018

Originally released in 1986

9:59 PM

Maria Zerfall

Im Herzen Durch Die Finsternis

Totenstille, Der Rest Ich Fluch

Self-released

1991

10:04 PM

TUTTI

Conspiracy International

2019

10:10 PM

Diamanda Galás

Double-Barrel Prayer

You Must Be Certain of the Devil

Intravenal Sound Operations

1988

10:16 PM

Military Position

Failed Dreamz

Black Noise

Trapdoor Tapes

2016

10:20 PM

Pharmakon

Body Betrays Itself

Bestial Burden

Sacred Bones Records

2014

10:27 PM

You Must Have Been Dreaming

Self-released

2022

10:30 PM

The Marble Index

Domino Recording Co

1968

10:35 PM

Key

Increase Records

1971

10:39 PM

Lingua Ignota

The Order of Spiritual Virgins

Sinner Get Ready

Sargent House

2021

10:55 PM

Arkhon

Sacred Bones Records

2022
Rob from Maryland
8:02:54 PM
Howdy Dana
hi rob, thanks for stopping in
Friday without Women's rights!
not a good day, i'll leave it that
Rob from Maryland
8:04:29 PM
Hi richard, yup. ☹️
Rob from Maryland
8:04:43 PM
Dana, yup too
Good for this show. Fight elsewere and always..
https://dogfacedhermans.bandcamp.com/
love the DFH availability now
Addie 🐍 🐍 Plum
8:15:17 PM
This is the perfect music for the mood. Thanks, Dana!
thanks, addie! it's the least i can do, really
I echo your statement about not wanting to go on the internet. Twitter entirely overrun by smug Canadians going "wow glad we don't live there!!!" :T
Matthew Maginley
8:18:26 PM
Hi hi Dana K
luckily my friends in canada are pretty horrified and not gloating (also, pretty glad i have friends in canada right now...)
Every country has its issues, gloating over those shouldn't be in anyone's mind. Gloating over international food (and our supremacy in pizza) is perfectly fine tho I think
Rob from Maryland
8:22:04 PM
TAndy, I'm on Twitter and I haven't seen any smug Canadians at all. I have seen advice on laws, deleting period tracking apps, and on protesting
I guess I am following the wrong people hahah
Ambrose Hughes
8:24:50 PM
Hi ye Dana K!
Rob from Maryland
8:26:48 PM
Dana K, would L7's cover of "American Society" be apropos tonight?
@Dana K - I went to the "Rotunda" in west Philly last night, but not the one you were in apparently. lol
you probably went to the right rotunda! my event isnt until july 14th!
Oh, well that explains quite a bit. :)
It's just down the block, so it was a nice walk anyway.
Ambrose Hughes
8:35:55 PM
Great to hear Crass on the airwaves!😁
Real rippers tonight Dana K !⚡⚡⚡
That was catchy hot stuff to hear, Allergy from The Petticoats.
Great to vent out the mood, as deserved for these times!
CATS HAVE STORMED THE STUDIO
Maybe not the best GodCo song but definitely the absolute best GodCo song
i was just going to text you to say i played it
Page me ahead of time so I can be sure to tune in
LLL (luv lydia luuuuuuuuunch)
cranking the hoof nowwwwww
Ambrose Hughes
9:27:33 PM
DEERHOOF
Ambrose Hughes
9:28:19 PM
This dude can drum!
Deerhoof has become even more incredible
yeah, that was early deerhoof!
Ambrose Hughes
9:32:40 PM
WOW! Don't hear enough of Magik Markers!
LOL, I remember my friend buying a Slits album for 2 bucks in an import cutoff bin. Good times...
Yooo busting out the industrial noise hell yeah
bustin makes us feeeel goooooood 👻
🎵 I feel like busting loose, busting loose 🎵
Rob from Maryland
9:55:58 PM
Goodnight everyone. Be good to yourselves. Don't lose hope!
Rob from Maryland
9:56:30 PM
Thanks for the tunes, Dana K! I'll try to catch your WFMU show tomorrow afternoon. Feel better!
(ghostbusters song) nite r0b!
night, rob! it's sunday afternoon!
bussin makes us feel good!
If I hadn't already picked out all my songs and put together my show I'd totally be ripping this track off. This is good!
Ambrose Hughes
10:01:26 PM
Brilliant show tonight Dana, thank you and chin up!😉
Rob from Maryland
10:01:55 PM
Oops, yes it is Sunday! I/we will try to catch it on Sunday Sunday Sunday
Dana K (host)
10:04:42 PM
thanks, ambrose :)
Ambrose Hughes
10:38:12 PM
THIS!
Bo, this whole set! broadcast across all the land.
Ambrose Hughes
10:40:52 PM
@Colin, let's hope so!
can't stop the signal Mal.
Great relieving and expressing broadcast, hope all will be well and feel better!
Dana K (host)
10:55:32 PM
thank you so much, ossy, you're so sweet!
Thanks for the show! Stay strong Dana K. The K stands for Kick ass
Dana K (host)
10:57:04 PM
yeah it does! thank you <3
Thank you DanaK: The Best!
I appreciate the wprb community.
Dana K (host)
10:59:15 PM
i appreciate you fine folks as well
Omg this so goooooooooooood
Dana K (host)
11:00:01 PM
man, i'm proud of myself for getting the timing right on this last song
Dana K (host)
11:00:07 PM
take care all!
Ambrose Hughes
11:01:56 PM
Many thanks for this show Dana K!🙏