New Jersey's Only Radio Station
May 13, 2022 8:00 PM – 11:00 PM
With Dana K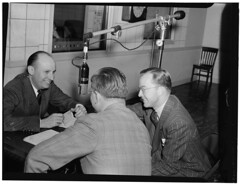 8:00 PM

The Desperate Bicycles

Don't Back the Front

8:04 PM

Bauhaus

Bela Lugosi's Dead

Bauhaus - 1979-1983 Volume One

Beggars Banquet

1986

happy friday the 13th/i just saw russian doll S2

8:18 PM

Spread Joy

Ich Sehe Dich

N

8:20 PM

Otoboke Beaver

I Am Not Maternal

N

Super Champon

Damnably

2022

8:22 PM

Alien Nosejob

Weight Of The World

Suddenly Everything Is Twice As Loud

Anti Fade Records

2019

8:27 PM

The Fast Set

King of the Rumbling Spires

Some Bizzare Album

Some Bizzare

1981

8:28 PM

Acrobats of Desire

Parking Boys

8:31 PM

Clear History

Solar Death Ray

bad advice good people - EP

Upset The Rhythm

2021

8:41 PM

Restricted Code

Monkey Monkey Monkey

Nice To Meet You - Single

Pop Aural

1981

8:42 PM

Onyon

Flennen / U-Bac

2022

8:46 PM

Radioaktywne Manekiny

2019

Early 80s Polish band

8:49 PM

Nasmak + Instruments

Zickzack

1981

8:53 PM

The Dance

Slippery When Wet

Dance For Your Dinner

Go Go Records

1980

8:57 PM

Model Zero

Little Crystal

N

9:01 PM

9:08 PM

The Pink Noise

The Put On

Dream Code

Sacred Bones Records

2009

9:10 PM

Thomas Leer

Private Plane

9:15 PM

Sad Eyed Beatniks

Oh Hallo

N

Claudia's Ethereal Weaver

Meritorio Records

2022

9:20 PM

Magma

Spiritual (Remastered)

Attahk (Remastered)

Seventh records

1978

Kobaïan gospel!

9:23 PM

Tender Buttons

Warp Records

2005

9:26 PM

K. Yoshimatu

Atoll Paradise

9:36 PM

Advertise Here

Castle Face

2022

9:43 PM

The Graveyard and the Ballroom

Factory

1980

9:48 PM

Lifetones

Distance No Object

For a Reason

Light In The Attic Records

2016

Originally released in 1983

9:55 PM

Société Étrange

New New York

N

Chance

Les Disques Bongo Joe

2022

10:05 PM

The Wirtschaftswunder

Ich steh auf Hagen (feat. Wolfgang Luthe)

Preziosen & Profanes (Singles & Raritäten 1980-1981)

Tapete Records

2021

10:11 PM

Cabaret Voltaire

Seconds Too Late

The Original Sound of Sheffield - '78 / '82: Best Of

Mute

2002

1980 single on Rough Trade

10:15 PM

Conrad Schnitzler & Wolf Sequenza

Fata Morgana

Also from 1980

10:19 PM

Ahora Aquí, Todavía No

La Vida Es Un Mus Discos

2022

10:26 PM

Lena Platonos

In September

Balancers

Dark Entries Records

2021

10:27 PM

Blancmange

Overspreading Art Genius

Irene & Mavis - EP

Minimal Wave

2013

1980

10:36 PM

Cheer-Accident

Then Again

Here Comes the Sunset

SKiN GRAFT Records

2022

10:42 PM

Futoshi Moriyama

Nico Electro

10:46 PM

O Yuki Conjugate

Antipode

A Tension of Opposites, Vol. 1

OYC Limited

2021

10:48 PM

Tadahiko Yokogawa

Stop Me

Heisei No Oto: Japanese Left-field Pop From the CD Age, 1989-1996

V/A

Music From Memory

2021

10:53 PM

The Amateur View

City Slang

1999

10:58 PM

Musik von Harmonia

Brain

1974
I forgot today was Bad Friday 😰
playing this is a little more on the nose than i would usually like
but it's such a great song
Can't be any better fitting though, brings me back to around this time last year when I'd tune in and hear some sinister but fun sounding tunes
Richard from Rocky Hill
8:17:24 PM
@ Dana K (host) Loved hearing "Bela Lugosi's Dead" by Bauhaus. Have to say ... I saw the 1994 first run of Tim Burton's "Ed Wood" about the schlocky-brilliant cheapo flicks auteur who directed Lugosi's last films. When Martin Landau made his first appearance as Bela, I was freaking out: "It's him, it's Lugosi! But it can't be, he's been dead 40 years! But it IS him!" Not surprised when Landau subsequently won the Oscar for Best Supporting Actor.
by far my favorite Tim Burton movie!
Richard from Rocky Hill
8:22:54 PM
@ Dana K (host) And you're following up with Otoboke Beaver! I am in Friday Night Writing With WPRB in the Background Heaven !!! Thanks -- and hope you feel better very soon.
thanks so much, richard! glad you're enjoying!
I need to watch more Burton at some point :( I'm known for having missed out on so many classics
Richard from Rocky Hill
8:24:54 PM
@ Dana K (host) Here's _proof_ that I'm enjoying the show: See my smile => :-))
I must now get ready for work, then catch up on more "fun" stuff when I get there... Yaaay
Ambrose Hughes
8:38:52 PM
HELLO Dana K!
Ambrose Hughes
8:42:40 PM
I just purchased a Cras
Ambrose Hughes
8:43:48 PM
Crass Shirt!
i remember buying a crass patch when i was a very young teenager because i saw their logo on all the cool punk jackets. i never actually listened to them until my mid-twenties!
Ambrose Hughes
8:49:23 PM
Ha! Likewise!
when will this other radio station appearance be ?
June 26th 5-6pm on WFMU - they archive all their shows online at wfmu.org
i hope you're properly introduced as the foremost scottish punk authority :)
that's actually a fellow i know from new england who put together an entire scottish DIY discography, but i try!
Ambrose Hughes
8:55:33 PM
THIS!
some try, you succeed! do you travel Russian doll like to '81 for these sounds? :)
luckily it's much easier to find all kinds of music in 2022 than it would have been in 1982
ha one of my fav IDs. like the jeepster mic music too
Ambrose Hughes
9:02:55 PM
The sax on this is priceless!
M A G M A A A A A A A A A A A A A A A A A A A A
there is no dana, only zeuhl
i randomly tuned in after coming back from running errands and was very pleasantly surprised
this is clowntronics-core!
-ᎷяMΔᏞᏨØИᎢΞNᎢ-💀
9:31:44 PM
so truuuu!
i've def played him too much…
-ᎷяMΔᏞᏨØИᎢΞNᎢ-💀
9:32:00 PM
Hi, DJ DanaK!
-ᎷяMΔᏞᏨØИᎢΞNᎢ-💀
9:33:34 PM
Hi DJ AMEENA! My phone automatically capitalizes your name! 😜
weird story is a couple months ago yoshimatu somehow dug up a random old playlist from a show where i played him and tweeted about it
-ᎷяMΔᏞᏨØИᎢΞNᎢ-💀
9:36:16 PM
That is an amazing story! It's just MrM. Even less to type!
@ameena that is SO cool. i love when stuff like that happens
I think it was Model Zero that totally ruled when we were driving home. Need to figure it out!
let me know when you figure it out! that song did rule
-ᎷяMΔᏞᏨØИᎢΞNᎢ-💀
9:39:16 PM
The Running Redlights chat disappeared 🥺😭
I think Maximum Joy happened while we were driving so I suspect I have pinned it down. Good stuff throughout.
thanks for listening, jon!
Always. Wish we could have made poor time so there was more to enjoy.
i feel that way often. i love having a short commute but it doesn't give me enough radio time.
many deejays in the chat!!!
Hello! Ooh, and this song too, of course! Never enoughACR
-ᎷяMΔᏞᏨØИᎢΞNᎢ-💀
9:43:55 PM
Greetings and Salutations to One and All!
Loved that EXEK song..thanks Dana k.
no problem! their stuff really does it for me
-ᎷяMΔᏞᏨØИᎢΞNᎢ-💀
9:51:35 PM
this TRACK Rn aF
-ᎷяMΔᏞᏨØИᎢΞNᎢ-💀
9:58:15 PM
oooh this VIBEth
horror/thriller soundtrack
-ᎷяMΔᏞᏨØИᎢΞNᎢ-💀
9:59:11 PM
concurred with all of us
Loving this whole set so much, Dana K!
i cuncussed with all of us as well
-ᎷяMΔᏞᏨØИᎢΞNᎢ-💀
10:00:05 PM
three air horns at DJ DanaK 📢📢📢
Richard from Rocky Hill
10:00:17 PM
@ Dana K (host) Excellent finale!
-ᎷяMΔᏞᏨØИᎢΞNᎢ-💀
10:00:28 PM
L0LZ @jimbeaux 🤕
Dana K (host)
10:01:47 PM
haha there's another hour folks!
-ᎷяMΔᏞᏨØИᎢΞNᎢ-💀
10:02:13 PM
Let's GOooooo!!
-ᎷяMΔᏞᏨØИᎢΞNᎢ-💀
10:02:32 PM
PURE MOODS ❤️‍🔥
Richard from Rocky Hill
10:04:29 PM
@ Dana K (host) Ah, yes, there's still another hour to Don't Back The Front! In this case, I am pleased to be wrong ... ;-))
Dana K (host)
10:06:08 PM
let's do this!
let's call it a second finale!
yoni from kdu
10:06:25 PM
Imagine Friday the 13th but with this as a soundtrack. Would watch!
Dana K (host)
10:08:47 PM
hmmm!
-ᎷяMΔᏞᏨØИᎢΞNᎢ-💀
10:08:49 PM
No one would have to die, Just DANCE
-ᎷяMΔᏞᏨØИᎢΞNᎢ-💀
10:09:36 PM
😵😵😵
yoni from kdu
10:11:50 PM
Friday the 13th part N: Jason Takes Hamburg
-ᎷяMΔᏞᏨØИᎢΞNᎢ-💀
10:12:35 PM
giggles manically
Dana K (host)
10:16:34 PM
yr welcome!
dude, I was driving home, windows down, sunroof open, that exek song on the radio. It may have been a moment.
Dana K (host)
10:18:13 PM
yesss i love creating a moment
-ᎷяMΔᏞᏨØИᎢΞNᎢ-💀
10:19:00 PM
Looking forward to seeing it featured in People magazine™️
Moments in Creation: A Pure Moods Exploration
Dana K (host)
10:19:33 PM
i wish they would ask me to compile the next pure moods volume
the last couple of weeks have been a challenge to be polite. needed a moment. wprb provides!
Dana K (host)
10:20:03 PM
lol
-ᎷяMΔᏞᏨØИᎢΞNᎢ-💀
10:20:57 PM
Keep it together, Colin! I'm rooting for you!
jim, there is strong chance nothing in my life will ever be a mood moving forward. moog or bust!
Ooh chat was popping. I've loved the past hour of dank dubby beats, and now this! Perfect for this humid foggy night. Still gonna be quite busy so I'll be tuned in, thanks for the show DJ Dana K!
don't worry mr m, I never wipe out.
and hi tandy! good luck doing the work
Have a good night everyone, and Mr💀 & Colin!
Dana K (host)
10:23:35 PM
happy to see that the chat woke up! take care tandy!
Dana K (host)
10:24:00 PM
i've got the air conditioner running and it's still too humid in this room
I tuned on the ceiling fan tonight. humidity can be challenging...
-ᎷяMΔᏞᏨØИᎢΞNᎢ-💀
10:26:13 PM
Yeah, the fat hell with it being 93° today?!? It's spring!
but its a dry heat 93 right?......
Dana K (host)
10:28:00 PM
it's TOO WET
-ᎷяMΔᏞᏨØИᎢΞNᎢ-💀
10:28:49 PM
Yeah. 🥺 You trying to win the Awful Wearher Award? 🥇
-ᎷяMΔᏞᏨØИᎢΞNᎢ-💀
10:29:53 PM
Oh, y'all gettin thunderstorms?!? You WIN 🥇 🏆
-ᎷяMΔᏞᏨØИᎢΞNᎢ-💀
10:30:33 PM
BLANCMANGE 💟
Hehehehehe that last song sounded like it was from the video game splatoon (wet jibberish vocal noises)
Richard from Rocky Hill
10:32:04 PM
@ Dana K (host) Sorry if I've missed this info, but what's the excellent sinister-perky music you play behind your mic breaks?
yoni from kdu
10:32:21 PM
La Vida es un 🐭
since I learned what a Fatamorgana was (right here on dbtf) I am always looking for it to happen every time I am by a large body of water.
every time, I take my eyes off the road too much on bridges.
Dana K (host)
10:35:20 PM
@Richard, it's a cover of T. Rex's "Jeepster" by a 70s novelty Moog band called "Elektrik Cokernut"
-ᎷяMΔᏞᏨØИᎢΞNᎢ-💀
10:36:19 PM
Now that's fun!
-ᎷяMΔᏞᏨØИᎢΞNᎢ-💀
10:36:51 PM
CHEER-ACCIDENT❣️
Richard from Rocky Hill
10:44:49 PM
@ Dana K (host) Very cool musical genealogy to that number, thanks.
-ᎷяMΔᏞᏨØИᎢΞNᎢ-💀
10:45:24 PM
Wowzers this Epic BANGER
Dana K (host)
10:45:45 PM
right!!! just heard it for the first time today, was amazed
-ᎷяMΔᏞᏨØИᎢΞNᎢ-💀
10:45:57 PM
Play it again!
-ᎷяMΔᏞᏨØИᎢΞNᎢ-💀
10:46:47 PM
Wait. Now I wanna hear this one!
-ᎷяMΔᏞᏨØИᎢΞNᎢ-💀
10:47:06 PM
Good thing you're the DJ!
Dana K (host)
10:47:08 PM
this is the ambience i promised
Richard from Rocky Hill
10:51:13 PM
@ Dana K (host) I have no ambivalence about your ambience, it's marvelous.
Dana K (host)
10:55:09 PM
aw, thank you!
-ᎷяMΔᏞᏨØИᎢΞNᎢ-💀
10:55:19 PM
DJ DanaK! Many thanks for sharing all these GEMS! I Twerked, I cry, I vibes - all the Pure Moods! Big cheers and kind regards!
Dana K (host)
10:56:04 PM
cheers to you MrM! thanks for twerking in tonight!
all these drum machines tonight is the funky friday I've been waiting for.
Ambrose Hughes
10:56:39 PM
Thank you Dana K. 😍
Dana K (host)
10:56:52 PM
the other day i was showering and i heard from my bathroom window a car playing a song that sounded exactly like the WPRB funky drummer of tech difficulties/doom - it FREAKED me out
I'm sure a lot of listeners (raises own hand) get triggered by too.
Ambrose Hughes
10:58:00 PM
Take a bath from now on 😜
Dana K (host)
10:58:07 PM
it's Harmonia! practically Neu!
Hey Colin...long time no see!
Dana K (host)
10:58:29 PM
from now on I only bathe to Bath Boy
-ᎷяMΔᏞᏨØИᎢΞNᎢ-💀
10:58:36 PM
It's a PALINDROME!
mike, yeah we need to remedy that
indeed.... I am doing work at a place you need to see.... emeapp.org
Ambrose Hughes
10:59:14 PM
😧👀
ok, almost ime for some Music With Space!
new framed words at bed bath and beyond, I only bath to bath boy....🤣
shoot, how did it become 11? Awesome show!
Dana K (host)
11:00:31 PM
thanks all!! always a pleasure!
-ᎷяMΔᏞᏨØИᎢΞNᎢ-💀
11:00:45 PM
Oh no
-ᎷяMΔᏞᏨØИᎢΞNᎢ-💀
11:00:56 PM
Fixed!
Dana K (host)
11:01:39 PM
i summoned the funky drummer :(