New Jersey's Only Radio Station
May 3, 2022 9:00 AM – 10:00 AM
With Pangaeo
with Pato, not Pangaeo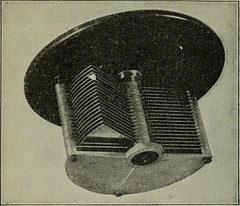 9:01 AM

41 Strings

Chaikin Records

2022

single from Yeah Yeah Yeahs' guitarist solo album, coming July 1

9:08 AM

Ethan Woods

Utopia Limited (Cuddly Tie - In)

N

Burnout

Whatever's Clever

2022

9:12 AM

Vienna Carroll and The Folk

Prison Blues

Harlem Field Recordings

self release

2020

9:18 AM

My Challenger

Ramp Local

2022

May 6 release

9:22 AM

Lee Hazelwood and Ann-Margret

Walk on Out of My Mind

The Cowboy and the Lady

Light in the Attic Records

2000

reissue of 1967 album

9:24 AM

al Riggs

Pekar on Letterman

N

single from June EP

9:28 AM

Set Break:

and now it's time for the SCARLET PUMPERNICKEL GAME SHOW. Is this cover song A. Better than the original. B. Waaaay better than the original. D. All of the above ... G'luck

9:35 AM

Eloah Jones

Under The Bridge

N

Drunk Words, Sober Thoughts - EP

Rock Ridge Music

2022

9:39 AM

9:42 AM

On a Wave - single

Futurefutures

2022

9:46 AM

Turner - Single

Seayou Records

2022

9:50 AM

Four Dusty Travelers

Po' Mourner

Rough Guide to the Roots of Gospel

V/A

World Music Network

2005

9:53 AM

Lappländer

Siitepölyä (Pollen)

N
Brian "D" for Donor!
9:02:15 AM
Grand Slam red bread buffet Hi Denny's
Forget the cake. Let them eat bread. red bread. Tasty, any way you slice it.
Agreed, Christine. So simple an arrangement, yet so glorious!
Wow, Miss Eula is feeling it! 🔥🎹
Brian "D" for Donor!
9:18:35 AM
Pulling out all the stops
pulling out the stops, and the chair from underneath her
American Splendor was a cool, inventive movie.
Chilli Peepers were so played out if you lived through their rise to fame, but i gotta say this is the one case where i might like the original more.
The RHCP version is horrible. Anything is better.
any of their other songs i might have been glad for a remix
ǝɹnɔsqꓳ ǝɥꓕ ǝʌɐꓷ
9:38:01 AM
D. Waaaaaay better.
if not for the fact that they appear in Point Break, would we all consider the Challah peppers a cringe
Freaky Styley Remix could be fun.
see i dont really like slow jams like this, it makes me feel like im supposed to be acting sexy or something
This pretty much is the song that shoved RHCP into the mainstream
Definitely much better. 💯 Not a fan of the RHCP
sexy and homeless under the freeway bridge
well at least you'd have sexy going for you
I'm chiming in late, but I'm with DTO--I choose D. Good morning Pato and morning red bread crew!
Greetings, Li Maria, unoclay, Joek. Glad you could drop by before the buffet was completely depleted. And everyone's respective answers are all correct. Congrats.
I've been pretty quiet for the shows but I'm loving this set 💙
What a bunch of great new music this morning. ✨
Thanks Christine, TAndy. We love serving up the fresh stuff for your ears' perusal.
Wrapping it up today with some Finnish electronic chill. I plan on returning next week; hope you will, too.
Keeping it Queued up next with Bernie King
Cheers, Pato! We'll be here next week, barring catastrophe.
Brian "D" for Donor!
9:56:48 AM
Good time today. See y'all later
the hook to this song reminds me of the end of a nintendo game