New Jersey's Only Radio Station
Apr 12, 2022 9:00 AM – 10:00 AM
With Pangaeo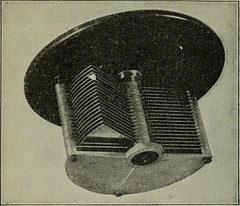 9:00 AM

James Singleton

So Long Tail Rex

N

Malabar

Sinking City Records

2022

LP coming April 15

9:07 AM

Overstory - Single

Carillonia Records

2022

Album coming May 20

9:11 AM

Crystn Hunt Akron

Fill Me with Your Love

N

Fill Me with Your Love - Single

Seayou Records

2022

9:18 AM

Melissa Weikart

Ocean Song

N

Here, There

Northern Spy

2022

album coming May 26

9:21 AM

David Aubaile and Julien Tekeyan

Mash Mash

N

HiMA

UVM Distribution

2022

9:25 AM

Coyote Poets of the Universe

The Trilobite Song

Unmistakable Evidence

Square Shaped Records

2007

9:29 AM

Set Break:

and now it's time for the SCARLET PUMPERNICKEL GAME SHOW. Is this cover song A. Better than the original. B. Waaaay better than the original. D. All of the above ... G'luck

9:34 AM

Suede (25th Anniversary Edition)

Edsel

2018

9:38 AM

Love & Pain

White Lilies

N

White Lilies - Single

Love & Pain

2021

"It Comes in Waves" album coming in May

9:42 AM

Khasi-Cymru Collective

To the Men with Hate Speech on Their Lips

'Sai-thaiñ ki Sur

Naxos World Music

2021

9:47 AM

Trombo Combo

Min Mor Sa Till Mig

Swedish Sound Deluxe

Embe Music - X5 Music Group

2006

9:50 AM

Their Invisible Hands

self-release

2022

9:54 AM

Sweet Company

Mac's Record Label LLC

2022

9:56 AM

9:57 AM

White Music (Bonus Track Version)

Virgin Records

2001
LOL you are messing with us!
ǝɹnɔsqꓳ ǝɥꓕ ǝʌɐꓷ
9:02:26 AM
The Baron was not amused by the interruption
The connection got smörg'd for just å little
that's what you get for mispronouncing shmorghezburd..
Can't go a whole show without some FF. I blame the previous DJ.
Now we'll never know what poem Sir Percy was going to recite...
mz.mole better set it all right ..
I hope so, Joe. As of now, she hasn't shown up yet.
it's ok Em Spel did fine .. who needs Eula anyway ..
I need Eula, Joe. She's the only reason some tune in to the show. That, and the poetry, of course.
not arguing with you pat .. you are the boss after all ..
Miss Melissa Weikart here took some lessons from Miss Eula
I think Eula is playing keys on 'Ocean Song' those dissonances are very ''familiar'' wouldn't you say
I think they're dissonant relatives.
you are the greatest patato hah
You say patato, I say ... S'mores are good.
i believe the kids would say "this slaps"
if i had any friends i'd tell them all about your show
If i had a show i'd tell them all about your friends
Welcome Unoclay. Not Will Smith jokes please.
Like this heading towards HerbieHunters territory and beyond
Everyone raise their chat hands if they want to be Joe's friend ...
That last one. This and that... Aubaile Tekeyan
i want to know more about how joe treats his friends. and my birthday is coming up so make it suite
Robyn Hitchcock has a great Trilobite song too. Future request if possible. Trilobite meets a talented keyboard player named Dwight
its like if the VU quit heroin and decided kids music was the next frontier to conquor
From heroin to juice boxes
I hear more Dan Hicks here
i wonder how sick they got of people telling them "you guys gotta hear this velvet underground band, you're just like them"
And some John Lurie in there too. More loungey and maybe more west sounding than the grit of East VU sound
I got an 'ole in mee pockit...
not as good as the original.
That is a correct answer, unoclay. You win the right to be friends with Joe.
sorry patat you'll need a new consolation prize .. i have a ''no friends'' rule .. ever since i started haunting WPRB ..
Wow, this Khasi-Cymru Collective track. Powerful.
''to the men ..'' this is the soundtrack of trump's brain and he wakes up screaming trying to get it out of his head .. thank god melania's there for him
joe has been strangely silent on my birthday gift. sitting on fence here
it's great to have fun, Christine 🦉, but we also have to make room for reality on the playlist
pat .. tell unoclay about my zero friend's rule please ..
PAT, please tell JOE about my +1 BIRTHDAY PRESENTS rule
Unoclay. You see, Joe here, he has this no friends rule. Like I have a rule I'll never date J-Lo. If it's not gonna happen, make a rule about it.
And Joe, as gifts go, I hear Unoclay is a big collector of Hummel figurines.
dear pat i may need to find another chat room .. it always ends this way .. and one last thing .. j-lo isn't that bad .. just sayin'
Nooo Joe. Friend or foe, please stick with us.
"together, together, like it's forever."
She has that last name in her stage name. Then... this song title... hmmmm
Farewell.... Forever... Then " together ' in the lyrics... excellent! Love a good puzzle
whoa this is a great song to go out on
This is today's late slice of pumpernickel red. Thanks to all my friends — and Joe — for listening and chatting. Stay tuned for Stitch it Good.
Thank you for another toothsome hunk of red bread, Pato 🍞
i'll be looking forward to getting a corner cabinet for my first ever hummel figurine. im not sure what it is but it sounds wonderfully kitch