New Jersey's Only Radio Station
Apr 5, 2022 9:00 AM – 10:00 AM
With Pangaeo
with Pato, not Pangaeo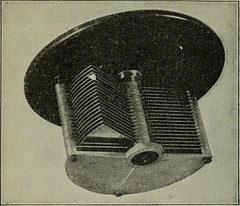 9:02 AM

Themselves

self-release

2022

single from June 2022 release

9:09 AM

You and the Whose Armies

Flora (feat. Pippa)

N

Katauna Kata

LasVegas Records

2021

9:14 AM

Otium

Les Disques Bongo Joe

2021

9:20 AM

Loopy Tunes Preschool Music

Let's Make Lemonade (feat. Levity Beet)

N

Let's Make Lemonade (feat. Levity Beet) - Single

Loopy Tunes Preschool Music

2022

9:23 AM

Inara George

See Me Plain

N

Ever-loving vs. Evil

V/A

Ever-loving

2022

9:27 AM

1 of the Starz

Dadd's Production Inc.

2001

9:28 AM

Set Break:

and now it's time for the SCARLET PUMPERNICKEL GAME SHOW. Is this cover song A. Better than the original. B. Waaaay better than the original. D. All of the above ... G'luck

9:35 AM

Yom wi Lilah

Americana Show

N

Sharayet El Disco - Egyptian disco and boogie cassettes 1982-1992 selected by Disco Arabesque

V/A

Wewantsounds

2022

9:38 AM

Renata Zeiguer

Alone with Someone Else

N

Picnic in the Dark

Northern Spy

2022

out April 8

9:41 AM

French Frith Kaiser Thompson

March Of The Cosmetic Surgeons

Invisible Means

Windham Hill Records

1990

9:47 AM

Cryptic Commands

Wide Awake

N

Wide Awake - Single

Numavi Records

2022

9:50 AM

Steve Weeks

Professor Poindexter P. Puggleston's Prepostrapercopopulataporta

Alphabet Songs Vol. II

Steve Weeks

2004

9:54 AM

Rizomagic

CumbiAchiampong

N

Voltaje Raizal

Disasters by Choice

2021

9:57 AM

The Larks

Ooh... It Feels So Good

Eyesight To the Blind - The Best of the Larks

AP Digital

2013
Hello chatters. have some cheddar. Or better, butter.
G'morning Pato 🫓 This is some fresh red bread!
Let the red bread be sliced!
Morning Christine. Did anyone ever tell you you look like a movie star trying to be incognito?
Whoa, Miss Eula is continually raising the bar! 💯
Raising the bar, but still razing the chair
Been uo all night. Spring makes ya crazy
It's good to know what your name is
Brian D. You put French Frith Kaiser Thompson in my head last week. So guess what's coming up?
That Wewantsounds label releases some cool stuff.
@Christine, it must be so much fun to search through vintage albums to reissue. Wewantsounds is resurrecting so much great music.
This is an "uplifting" piece.
@Pato, I would want that job!
Got to see Spalding Gray do a 2 night thing at Penn State back 30 yrs ago. 1 st night screening of Swimming to Cambodia with SG question & answer after. Next night he did live performance/ reading of his latest work "Monster in a Box". He was a character
This sounds like Kurt Weil on acid
mack the plastic surgeon's knife
Brian D, i was there, too.
Cool Joe! Some great shows at PSU. One of my faves was Al Di Meola in March of 1990. Wow. @Eisenhower Aud. So good.
Al Di Meola - currently touring
How about Jello Biafra speaking at Robeson Cultural Center? That was a highlight. Al D must have been superb. My first date with my wife was Kurt Vonnegut at Eisenhower.
Thank you Pato for lifting up our sagging spirits this morning 🏥
@Christine 🦉 hard to believe how time speeds by when I'm with you guys. We'll have to do it again sometime.
I;m gpong to the land of the midnight sun
Stitch it Good up next. Get out your craft kits and get ready for a creative experience ...