New Jersey's Only Radio Station
Mar 22, 2022 9:00 AM – 10:00 AM
With Pangaeo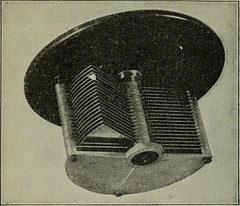 9:02 AM

Earthly Tapes 3

V/A

Earthly Measures

2022

9:08 AM

The Collector - Single

Numavi Records

2022

9:13 AM

Atzur

Do You Feel the Same?

N

Do You Feel the Same? - Single

Seayou Records

2022

9:16 AM

Button Pusher

Second Level Blues

Music for 8-Bit Video Games

self-release

2007

9:18 AM

Crease

Constellation

2022

9:20 AM

Serenade in the Night: The Greatest Latin American Hits of All Time

V/A

Music & Memories

1999

9:22 AM

Folk Songs for Far Out Folk

Idelsohn Society for Musical Preservation

2008

9:29 AM

Set Break:

and now it's time for the SCARLET PUMPERNICKEL GAME SHOW. Is this cover song A. Better than the original. B. Waaaay better than the original. D. All of the above ... G'luck

9:35 AM

Hushabye Baby

Folsom Prison Blues

Hushabye Baby: Lullaby Renditions of Johnny Cash

Hushabye Baby

2008

9:38 AM

American II: Unchained

American Recordings Catalog P&D

1996

9:42 AM

9:47 AM

Babaloo Music & Fun

Gorilla In the Middle of My Bedroom Floor

Bean Bag Bop

Babaloo Music & Fun

2010

9:52 AM

Cantus Umbrarum

Horizon

2000

9:57 AM

Invisible People

ATO Records

2020
What a day for loafing. Welcome to the Scarlet Pumpernickel. Better red bread than lead.
Oh more new music that will strain the wheels on my overburdened checkout cart...
Trolley wif a wobbly wheel it is
Fresh from the sonic Add To Cart oven 🥖
Brian D., It's those klingogon-eshaped wheels. Or so I've heard tell.
Welcome, Christine. Did you join the Secret Service?
Ha! Love this '22 new Ms Mole feature!
I am more and more impressed with Miss Eula's expanding repertoire each week! 🎹
One of Miss Eula's 2022 resolutions was to expand her repertoire. (Another was to get a full-body tattoo).
Welcome Joe Bonamoksa. Hope you weren't looking for Blues, Off the Record.
I think Miss Eula might do well playing a few Frayleichs .. it's "in her blood" as they say
I fear it might be in her blood poisoning if she follows through on her second New Year's resolution
Chef Emeril Lagasse 🍳
9:28:19 AM
👨‍🍳♥️🪘
Did he produce that Marcel Marceau Box Set? Great crystal clear mix on that set. Like not even being there
Harpo did a duet with Marcel on a couple tracks on that.
Ha mr. currency. Mallet percussion goes to jail
I didn't know Gary Burton was a Cash fan ?
Brian D. Once again, your observations leave me speechless. (But I'm making a pantomime of pulling a swordfish out of my oversized raincoat)
Sizzling solos on this track
Chef Emeril Lagasse 🍳
9:38:50 AM
This is lovely - reminds me of background music from the Barnyard Wii game. And is slightly haunting
I liked that rhythmic recording trick where he lived up to his name and put a dollar bill interwoven into the guitar strings and strummed. Created a cool muted chikka chikka train track rhythm
Gotta give Cash a lotta credit.
I once did an open mike as faux CW singer, called myself Johnny Credit. Nobody got the joke. (Unless boos are the new cheers)
My Hack Williams routine was just as poorly received.
Next week I'll tell you about my CAN tribute act, CAN'T
The botched end of this song is just the way it is on the LP
We knew it couldn't be DJ error.
Of course not, Cirhstine. I never err.
-ᎷяMΔᏞᏨØИᎢΞNᎢ-💀
9:53:10 AM
I woke up Dead
Bob Weir wakes up Dead every day
Welcome ᎷяMΔᏞᏨØИᎢΞNᎢ-💀. Consider yourself fortunate. Someday you won't wake up dead.
Gotta live life down to the Weir.
This is the last crumb of this week's loaf!. Sorry I didn't get to the request for the Finn Funk. Maybe next week. Stay tuned for Keepin' it Cued/Queued with Bernie King
-ᎷяMΔᏞᏨØИᎢΞNᎢ-💀
9:58:37 AM
Thoroughly enjoyed all the music the last three hours! Big cheers to DJ PATO and DJ PANGAEO!
Thanks ᎷяMΔᏞᏨØИᎢΞNᎢ-💀. Always enjoy your input. Never put out.
-ᎷяMΔᏞᏨØИᎢΞNᎢ-💀
10:02:15 AM
Who's still here in 3023?
-ᎷяMΔᏞᏨØИᎢΞNᎢ-💀
10:04:59 AM
Imma keep it CUTE af rn